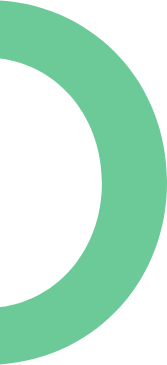 Calgary Food Bank. Support this year-round non-profit by dropping off non-perishable items at one of the Food Bank's donation bins (located in every major grocery store). You'll also find that many of Calgary's local businesses, churches and schools organize food drives in December.
All of our Excel show homes have donation boxes for the month of December for you to drop off your donations to. We will be donating locally, so if it's an Okotoks show home the food will be donated to the Okotoks Food Bank.
Join us for the Warm Hearts Winter Festivals Saturday, December 10th from 12-4 pm in Mountain View and Sunday, December 11th from 12-4PM in Walden. We'll have refreshments and Hip Image photography onsite. Bring a donation to have your picture taken in the holiday photo booth!
Calgary Women's Emergency Shelter. This Calgary safe haven, focused on the prevention of family violence, holds an annual Toy Mountain Campaign in partnership with CTV News Calgary, as well as other local media outlets and businesses. Your donation of unwrapped toys and other essential items can be dropped off at the Women's Emergency Centre, Castle Toys, Bankers Hall, Suncor Energy Centre, or at one of the Kaizen Group Dealerships.
Inn From The Cold. Offering shelter, sanctuary and healing to assist homeless children is the mission of this non-profit agency. Throughout the holidays, Inn From The Cold welcomes donations of new clothing and footwear, baby and toddler supplies, personal hygiene items, gift cards and family activity passes, home supplies, and unopened non-perishable food items. For the complete holiday wish list, and delivery address visit InnFromTheCold.org.
Salvation Army. The 22nd annual Toy Angels campaign is held in partnership with Kiss 95.9 and the Calgary Police Service. This year the campaign goal is to provide hampers to 7,500 children across greater Calgary. To donate, drop off an unwrapped toy to the Calgary Police Service, Ikea, North Hill Mall, or at one of these local businesses.
Calgary Firefighters Toy Association. Each year the Calgary Firefighters, in partnership with the Salvation Army and the city's two school boards, organize a Children's Christmas Party at the Stampede Corral. More than 1,700 families attend the event and every child under the age of 12 receives a gift from Santa. To donate to this wonderful cause that supports families in need, simply drop off an unwrapped toy to one of the local fire halls or Market Mall in northwest Calgary.
- by Mhairri Woodhall