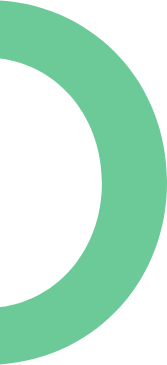 Simplifying your journey home.
Building a new home is exciting and rewarding. At Excel Homes, we make that journey easy by providing guidance and communication every step of the way. We have spent over 30 years refining and simplifying our process so you get the home you want in the time that you want it, while getting top value for your dollar.

We know you work hard, our homes do too.
Holland Park Townhomes
Starting from the $250s
Our Scandinavian inspired townhomes located in the community of Walden are designed with function and design in mind. Your new townhome has the style you want today, with room to grow tomorrow.
Learn More
Absolutely exceptional is the only word I can use to describe my experience with Excel Homes. Any deficiencies we had were resolved almost immediately. The area supervisors, Chris and Phil, ensure the quality of your home and your experience will be second to none. Keep up the great work.
Great experience building with Excel. From site selection through whole process until possession, we were very satisfied. After one year, we continue to enjoy our new home and would recommend Excel to anyone. Our sales rep was highly professional and very capable, making our home building experience quite enjoyable.
As a new immigrant and first-time homebuyer, buying a home can be pretty much overwhelming. Tyler at Excelhomes- Carrington gave my family and I the information and care we needed every step of the way. He was vested in our interest as much as we were, going above and beyond to get us the home we wanted within our budget. His genuine personality and transparency broke any doubts we had. Tyler is now a friend and a member of our family whether he likes it or not. Thank you again Tyler, thank you Excelhomes. Can't wait to move into our new home.
My wife and I built our first home through Excel Homes. We have been in our new home for the past three months now and we just love it. The Sales Manager, Amber, was super nice, professional and very knowledgeable in terms of helping homeowners make right selections for their homes. Thanks to Amber's guidance, we got the best of everything that we really needed for our home, and we were still within our budget! If you're looking for a quality home which is energy efficient, look nowhere else, talk to Amber and Excel Homes will deliver just to your fullest satisfaction. I will definitely use Excel Homes again for my future real estate needs!
It's our first home in Edmonton and we have a great experience with Excel Homes. The service provided by Excel was excellent. We found a home exactly we looking for. Cavanagh is very nice, quite fast growing and beautiful community. The sales representative in Cavanagh was very helpful and provide the great service. I recommend everyone to Excel Homes.
Excel Homes did an excellent job building our home in Chinook Gate. From the first time we walked into the presentation centre all the way until possession, Excel was friendly, transparent and professional. The build was completed on-time and on-budget.
The house is picture perfect—something I saw in my dreams, and the sales and construction team in Savanna were absolutely friendly and so understanding.
We like the house itself... it feels comfortable and peaceful. The neighbourhood is also very quiet and agreeable. Overall, we had a great experience with Excel Homes.