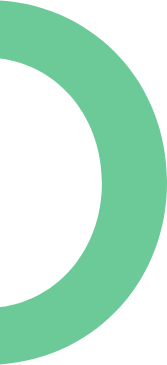 Walden in Calgary
A well-established community in southeast Calgary, Walden offers the very best in city convenience and country comfort. Find space and serenity amongst peaceful parks, open green spaces and pathways, a naturalized wetland and clear-water pond. Walden offers homes with character, including contemporary townhomes in our Holland Park development, with walkable access to Walden Gate Village Centre – a vibrant retail hub with Save-On-Foods, Shoppers Drug Mart and an array of restaurants, shops and services. Plus, Walden is just minutes from Macleod Trail and Stoney Trail.
Walden's Spring Affair Sale!
For a limited time we are offering:
$15k off a south backyard laned home with detached garage
OR
$10k of free upgrades on front garage homes
An opportunity you don't want to miss. Contact our Walden sales team today for more information.
*Terms and conditions apply. Offer subject to change and/or end without notice.
Homes available in Walden
Laned
Front Garage
Show Homes
Product Menu
Bellevue
1795 SQ FT | 3 Bed | 2.5 Bath
from the Mid $400s
Burton
1493 SQ FT | 3 Bed | 2.5 Bath
from the Mid $400s
Collingwood
2235 SQ FT | 4 Bed | 2.5 Bath
from the Low $500s
Dawson
1597 SQ FT | 3 Bed | 2.5 Bath
from the Mid $400s
Fleetwood
2136 SQ FT | 3 Bed | 2.5 Bath
from the Low $500s
Garnet
2075 SQ FT | 3 Bed | 2.5 Bath
from the Low $500s
Huntley
1435 SQ FT | 3 Bed | 2.5 Bath
from the Low $400s
Jamieson
1786 SQ FT | 3 Bed | 2.5 Bath
from the Low $500s
Jensen
1579 SQ FT | 3 Bed | 2.5 Bath
from the High $400s
Kenton
2259 SQ FT | 3 Bed | 2.5 Bath
from the Mid $500s
Stanley
1870 SQ FT | 3 Bed | 2.5 Bath
from the Low $500s
Windsor
1754 SQ FT | 3 Bed | 2.5 Bath
from the Mid $400s
Huntley
1441 SQ FT | 3 Bed | 2.5 Bath
SHOW HOME
Stanley
1918 SQ FT | 3 Bed | 2.5 Bath
SHOW HOME
Mon - Thur - Appointment Only
Fri - Closed
Sat, Sun & Holidays - Appointment Only
Download Maps
Phase 36 + 38
Phase 36B
Phase 54
Community Map
Community Highlights