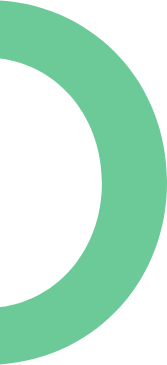 Keys to Your First Home: A Guide for First-Time Home Buyers
Congratulations on taking the first step towards homeownership! As a first-time home buyer, you may feel excited, nervous, or overwhelmed about the process of buying a house. It's understandable, as it's a significant investment and a big commitment.
In this blog post, we'll provide you with essential information and practical tips to guide you through the home-buying journey. We'll cover topics such as budgeting, financing options, and other associated costs. Excel Homes are here to provide you with valuable information for anyone shopping for a home, from figuring out what you can actually afford to set financial goals, to who to turn to for advice, to understanding the government programs designed to help you save for a down payment. Our goal is to help you feel confident and empowered throughout the process, so you can make informed decisions and find the home of your dreams.
So, whether you're just starting to think about buying a home or you're already in the process, we're here to help. Let's get started!

It starts with knowing your financial picture and goals for the future, says Lorrie Rasmussen, mortgage associate and owner, Mortgage Architects.
First-time homebuyers have to budget for their day-to day-expenses. It can be a real shock to some when they start to realize how much they need to live on. You don't want to be house poor, unable to enjoy a dinner out once in a while… Really look at your budget beyond how big a mortgage you can afford.
One of the biggest mistakes first-time homebuyers make is not preparing for life's inevitable "surprises."
"We ask a series of questions aimed at finding out what our client's personal goals are, where they see themselves five years out, or what's important to them… Is it paying down debt, moving to a larger home, saving for retirement etc.," explains Rasmussen. "We also ask questions regarding incurring new expenses down the road, such as a new car, returning to school, changing jobs, or a new baby. All of these expenses have to be factored in."
Once Rasmussen has a clear picture of your financial situation, she can negotiate for the best interest rate and can outline the most suitable options for the home-buying budget. The beauty of working with a professional mortgage broker like Rasmussen is that you pay nothing for their services. A mortgage broker/associate is paid by the lender only when the mortgage completes.
Ways to Save
There are several federal savings programs that can assist you in saving towards a down payment. The Government of Canada offers three programs to help first-time homebuyers: the First-Time Home Buyer Incentive, and a brand-new program, the Tax-Free First Home Savings Account (FHSA). As of April 1st, first-time home buyers, ages 18 and over, the new registered savings plan FHSA gives first-time home buyers the ability to save $40,000 on a tax-free basis, over a 15-year lifespan. Best of all, young couples can both contribute to their own FHSA.
"Contributions to an FHSA are tax-deductible, similar to an RRSP, but withdrawals from the FHSA to purchase a home are not taxed, unlike withdrawals from an RRSP," explains Rasmussen. "Investment income from an FHSA is also not taxable, like a TFSA, so long as the money is used to purchase a home."
It Takes a Village
Besides a mortgage broker, you need qualified professionals to get you into your new home.
Think of the people you will be working with as your team and hire the best people that you can. Your team will include many members – your financial planner, realtor, lender or mortgage broker, life insurance agent, inspector and real estate lawyer, and they should all be experienced enough to deal with any issues that arise.
"The importance of picking the right people cannot be overemphasized," says Rasmussen. "Interview a few professionals for your team, or ask friends and family for referrals, to make sure you are comfortable with her or him."
When it comes to hiring a lawyer, make sure they have the know-how to handle your file. Excel Homes has partnered with Boyce Law, a boutique law firm specializing in real estate, particularly in new homes and construction.
By being an integral part of the Excel Homes' team, in-house counsel, Sarah Boyce is able to provide customized and personalized service to each home buyer.
"Excel Homes is a customer-service company, which aligns very well with our values," says Boyce, principal lawyer, Boyce Law. "That is what sets us apart from many other law firms."
Because Boyce works so closely with Excel, closing on a new home is virtually worry and stress-free.
"Because we know Excel Homes' reputation as a builder, the process is streamlined," says Boyce. "We have a direct pipeline to Excel, so we are able to communicate to the client so much more efficiently."
Another compelling reason to choose Boyce Law is that Excel Homes pays your closing fees (valued at approximately $1,200).
"The client doesn't pay any legal fees for the legal paperwork," says Boyce.
It truly is a win/win.
Great websites to help you navigate the ins and outs of homeownership:
On the Government of Canada website, there is a section dealing with Buying a Home. There are also two Mortgage Calculator tools. The first, the Mortgage Qualifier Tool, will help you determine whether or not you qualify for a home mortgage based on income and expenses. The second, the Mortgage Calculator, will determine your mortgage payment and provide you with a mortgage payment schedule. The calculator also shows how much money and how many years you can save by making prepayments.
For additional helpful information, check out Why Excel and Boyce Law: Your trusted legal partner.
Additional information on expenses of purchasing a home: