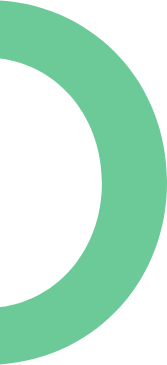 Homeowner associations: Are they worth the extra cash?
Thinking of buying a home within a community that has a Homeowners Association? You may have some questions regarding what they do and where you hard earned money will go. Read on before making your final decision.
Not all communities have a Homeowners Association (HOA for short), but many do. If you live in a neighbourhood where you are required to pay a Homeowners Association Fee, you are not able to opt out and must make the payment. While some people may be annoyed with the additional fee, it really can be good for the community in the long run.

Generally, Homeowners Associations come with formal bylaws. Much like condo boards, there is a board that hires a property management company. The property management company is responsible for enforcement issues and maintenance.
Homeowner Associations can cover a wide array of things, but most include:
- Arranging for street maintenance
- Providing spaces for community functions or events
- Maintaining recreational facilities
- Maintaining community landscaping
- Collecting fees from community members
The Homeowners Association also has the ability to conduct the following:
- Approval of landscaping (ie. types of plants and trees)
- Enforce or limit street parking
- Setting age requirements for residents
- Limiting storage of boats and RVs

Before deciding to buy in a community where you must pay a HOA fee, it's important to really think about the added expense. Once you move into the home you cannot refuse to pay the fees. Unpaid fees are a registered encumbrance on the land title, which means all unpaid fees will be collected when you sell your home through the proceeds of the sale.

While many people often complain about having a Homeowners Association, mainly due to the fact it is an added expense, the pros often outweigh the cons. A well-run Homeowners Association has the ability to protect and add value to not only the community, but also your home. Their job is to maintain the area and keep it looking desirable by monitoring community activity and ensuring everything looks tidy and cohesive.
While an additional fee every month can add up, they generally don't cost too much and range from $20 to a couple hundred dollars a month. The amount you pay depends on the neighbourhood you live in and how involved the HOA is within the community.