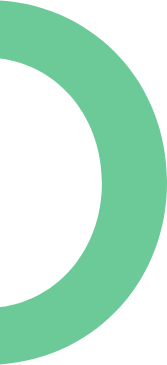 Excel's Built Green Homes: Gain More Financially
Picture this. You've lived in your new home for a couple of years and the family is starting to grow up. Perhaps it's time to move into a larger, more practical home, or maybe the kids have moved out and you're looking to downsize into a smaller, more manageable home? Either way, you may have asked yourself these two questions:
1. Is there a way to reduce my ongoing maintenance costs and requirements
2. Would my home resell well?
This is where we come in!
When buying a new home, you probably have a list of features that you "would like" and "need" such as 3 bedrooms, an open kitchen or a large bonus room. While these features are those that are typically promoted, you should probably be aware of some other wonderful financial benefits that come with all of Excel's Built Green homes.
1. One of the most overlooked aspects of a sustainably built home is durability. Today, new homes will last for at least 1 years! At Excel, we want to ensure that we aren't building homes that need substantial renovation and maintenance every 5 years. We understand that renovating is costly, but there is also an adverse effect on the environment in terms of waste generated & energy consumed in the process. All of our homes feature a wide variety of durable features that range from engineered lumber that resists warping, to extremely durable exterior features such as 3 year shingles. For you, this means fewer maintenance requirements and prolonged home durability.
2. In terms of resell value, it's always good to sell a home that requires little or no renovation. A prospective buyer will always reduce the value of your home by more than the cost of a needed renovation, just to be sure. Energy efficiency is always in fashion and your potential buyers will appreciate the utility savings your home offers. There are also many jurisdictions in Canada where an energy assessment is necessary before a home is sold. Your BUILT GREEN® home already has this done (saving you $3-5 depending on location) and your home will compare favorably with other homes you are competing against. Let's not forget about when it comes to selling that you own a unique commodity (AKA: Your Built Green energy-efficient home) and this will be as attractive to the buying consumer as it was when you purchased it.
As we've discussed in previous weeks, owning a Built Green home with Excel has many benefits such as health improvements, reduced carbon footprint, and now financial gains. To learn more about Excel's Built Green homes, speak with the Area Manager in your preferred community.