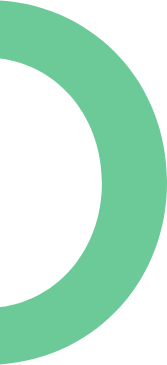 With Earth Day landing on April 22 each year, April is widely celebrated around the world as Earth Month. During this time protecting our natural resources and ecosystem is top of mind. However, respecting and caring for our environment is important to Excel year round. It is also one of our fundamental business practices.
All of our single family homes are BUILT GREEN® certified – at no extra cost to our homeowners. We've built 3, of them so far, and plan to build at least 3, more. We're also pretty proud to be the second largest registrant in all of Canada.
What is BUILT GREEN®?
This third-party certification program encourages the construction of energy-efficient and environmentally responsible homes that:
Provide healthier indoor air
Reduce water waste
Deliver greater energy efficiency and reduce pollution
Preserve natural resources
Improve durability and reduce maintenance costs and requirements
But what does this mean for you and your family?
Health: A well ventilated home, free from harmful chemicals reduces the stress on your family's respiratory and immune systems.
Budget: With low flow toilets, ENERGY STAR®-rated appliances, energy-efficient windows and high-performance insulation, you'll save on your utility bill, while protecting our natural resources.
Time: All of our BUILT GREEN® certified building materials are highly durable to resist warping, rotting, rusting, cracking and deterioration so that you can spend more time on what you love, and less on maintenance and repairs.
Value: A smart investment today will improve the potential resale value of your home, as future owners will also benefit from the healthier indoor living environment and reduced utility bills. Buying an energy efficient home can even save you money on a Mortgage Loan Insurance premium with the Canadian Mortgage and Housing Corporation.
Learn more about Excels' BUILT GREEN® certified homes.
NOTE: Please see your Area Manager for more information. Excel Homes reserves the right to change or modify any building practices and/or specifications without notice.