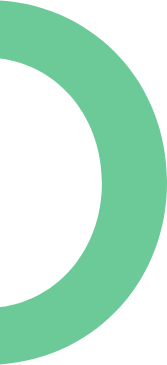 The Orchards in Edmonton
NOW SELLING DUPLEX HOMES STARTING FROM THE MID $300s!
A community in constant harmony with greenery, livability and urban spaces, The Orchards in southeast Edmonton is where families flourish. Designed across over 500-acres with a unique greenspace of local, fragrant trees and urban ponds. The Orchards Club House offers programs for all ages, indoor and outdoor social spaces, a splash park and hockey rink, a local farmer's market and event spaces. Enjoy nearby shopping, services, dining and recreation via the Anthony Henday ring road.
COVID-19
We're Following These Precautions to Stay Safe & Healthy!
Open by appointment only; call ahead and be pre-screened
Limited capacity of 4 people at a time max
Show homes are cleaned & disinfected daily
Call us and contact us online
See our updates to stay informed!
Homes available in The Orchards
Front Garage
Duplex
Quick Possessions
Show Homes
Product Menu
Campbell
2039 SQ FT | 3 Bed | 2.5 Bath
from the Low $500s
Hawthorne
2569 SQ FT | 4 Bed | 2.5 Bath
from the Low $600s
Hillside
1641 SQ FT | 3 Bed | 2.5 Bath
from the Mid $400s
Jamieson
1786 SQ FT | 3 Bed | 2.5 Bath
from the High $400s
Jensen
1579 SQ FT | 3 Bed | 2.5 Bath
from the High $400s
Magnolia
1387 SQ FT | 3 Bed | 2.5 Bath
from the High $300s
Melrose
1999 SQ FT | 3 Bed | 2.5 Bath
from the Low $500s
Rowley
1548 SQ FT | 3 Bed | 2.5 Bath
from the Mid $400s
Southport
1980 SQ FT | 3 Bed | 2.5 Bath
from the Low $500s
Stanley
1870 SQ FT | 3 Bed | 2.5 Bath
from the High $400s
Webster
1814 SQ FT | 3 Bed | 2.5 Bath
from the Mid $400s
Willow
1214 SQ FT | 3 Bed | 2.5 Bath
from the High $300s
Magnolia
275 Orchards Blvd SW
1845 SQ FT | 4 Bed | 3.5 Bath
$439,900
QUICK POSSESSION
Stanley
1838 SQ FT | 3 Bed | 2.5 Bath
SHOW HOME
Note - COVID-19 Precautions
Mon - Wed - By Appt. Only
Thur - Fri - Closed
Sat - Sun - By Appt. Only
Holidays - By Appt. Only
Download Maps
Stage 14D + 14E
Stage 23
Stage 24A + 24B
Stage 25B
Stage 26
Stage 29A
Community Map