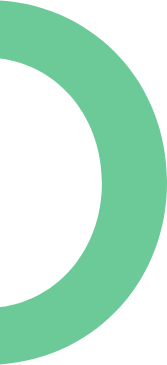 Chinook Gate in Airdrie
Located in southwest Airdrie, Chinook Gate is a family-friendly community with homes for everyone including three-story duplexes, laned and front-drive homes. Staying active is easy with many parks and green spaces at your doorstep, and extensive pathways that connect to the Chinook Winds Park, which offers a playground, hockey rink, baseball diamonds, beach volleyball, spray park and skate park, and a toboggan hill. Quick access to Yankee Valley Blvd for easy travel within Airdrie and out of town.
NOTE: For all inquiries pertaining to the Airdrie community Midtown which we are SOLD OUT of and has fully closed, please contact the Area Manager from this page.

Homes available in Chinook Gate
Laned
Front Garage
Duplex
Quick Possessions
Show Homes
Product Menu
Baldwin
2294 SQ FT | 3 Bed | 2.5 Bath
from the Mid $500s
Bellevue
1795 SQ FT | 3 Bed | 2.5 Bath
from the Mid $400s
Burton
1493 SQ FT | 3 Bed | 2.5 Bath
from the Mid $400s
Collingwood
2235 SQ FT | 4 Bed | 2.5 Bath
from the Low $500s
Dawson
1597 SQ FT | 3 Bed | 2.5 Bath
from the Mid $400s
Erlton
1381 SQ FT | 3 Bed | 2.5 Bath
from the High $300s
Fleetwood
2136 SQ FT | 3 Bed | 2.5 Bath
from the Low $500s
Garnet
2075 SQ FT | 3 Bed | 2.5 Bath
from the Low $500s
Glenwood
2353 SQ FT | 4 Bed | 2.5 Bath
from the Low $500s
Hickory
1119 SQ FT | 3 Bed | 2.5 Bath
from the Mid $300s
Huntley
1435 SQ FT | 3 Bed | 2.5 Bath
from the Mid $400s
Jamieson
1786 SQ FT | 3 Bed | 2.5 Bath
from the High $400s
Kendrick
2150 SQ FT | 3 Bed | 2.5 Bath
from the Low $500s
Kenton
2259 SQ FT | 3 Bed | 2.5 Bath
from the Mid $500s
Stanley
1870 SQ FT | 3 Bed | 2.5 Bath
from the High $400s
Windsor
1754 SQ FT | 3 Bed | 2.5 Bath
from the Mid $400s
Erlton
332 Chinook Gate Close
1381 SQ FT | 3 Bed | 2.5 Bath
$364,900
QUICK POSSESSION
Jamieson
420 Chinook Gate Square
TBD SQ FT | 3 Bed | 2.5 Bath
$469,900
QUICK POSSESSION
Campbell
2012 SQ FT | 4 Bed | 3.5 Bath
SHOW HOME
Ellis
2320 SQ FT | 4 Bed | 2.5 Bath
SHOW HOME
Huntley
1947 SQ FT | 4 Bed | 3.5 Bath
SHOW HOME
Mon - Thur - Appointment Only
Fri - Closed
Sat, Sun & Holidays - Appointment Only