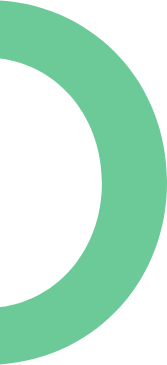 Your Essential Holiday Countdown List, On Budget!
The holidays are always a magical time of the year, and what makes it so special is spending time with the ones you love, along with all of the cherished family traditions that go along with Christmas. Every year, we fill our calendar with shopping, cooking, entertaining, wrapping gifts; all the while hoping we don't max out the credit card. According to Deloitte Canada's 2023 Holiday Retail Outlook survey, Canadians plan to spend $1,347 over the holidays.
Excel Homes has put together a checklist that we hope will make your holiday season the brightest and happiest yet, with less stress and less debt.
CREATE A BUDGET
First, if you want to stay on budget, you need to set a limit that you can stick to and that won't break the bank. How much should you spend on gifts per person? You might have a few kids of different ages, siblings, friends and your spouse. Be mindful and ask yourself why you're buying presents before you think about how you're going to pay for them all.
GIVE FEWER MONETARY GIFTS THIS YEAR
As families grow, many forgo buying gifts for siblings and their children after a certain age. Have a chat with your siblings, I bet they are feeling the financial pinch as well, and will welcome the idea of less spending. A gift of time can be just as wonderful, or send Christmas cards to some people on your list.
MAKE A SHOPPING LIST AND STICK TO IT
This sounds so easy, but don't we all make our list and then suddenly we forgot a precious niece or nephew? To avoid forgetting anything or anyone on your list, the best strategy is to start making a To Do List as soon as possible. This will help you set-up your Christmas budget, prioritize your list of expenses, keep track of your holiday spending, find money-saving tips for the holidays, and not go overboard buying gifts.
START SHOPPING EARLY
Start your Christmas shopping early by looking for sales all year long. If you normally go to the mall for your gifts, consider the easier route – online shopping. It saves time, money and a lot of headaches. Grab that Mario Brothers game or that Barbie toy your little one is dreaming of if you see it go on sale. When you start your list early, you'll spread out both the spending and the stress. There are Apps that track best prices, such as CapitalOne Shopping, a free tool that instantly checks for coupons, better prices and rewards.
START PLANNING YOUR MENUS
Whether you are hosting the Christmas dinner, brunch or get togethers with family and friends, planning your meals early avoids hassle. Choose your favourite, go-to recipes (we all have them), such as appetizers, main and side dishes, and desserts. When family members offer to bring a dish, say YES! If you are baking treats, like those favourite shortbread cookies, make them ahead of time. Home baked cookies can be stored at room temperature for up to 2months in the refrigerator and in the freezer for eight to 12 months without losing their flavour.
SORT THROUGH YOUR DECOR EARLY
The last thing you want is on the day you decide to festoon your home, you realize half of your Christmas lights are not working. See if anything is broken and needs to be replaced. Is it time for an update? If you have decorations you are tired off, consider donating them. Your castaways are someone else treasure.
PUT FESTIVITIES ON A CALENDAR

As you find out when parties, school and work festivities are scheduled, write them on your calendar, so you don't disappoint anyone by mistakenly double booking. In the spirit of the holidays, many of us say yes to every invite, but if it is going to leave you exhaust, maybe you decide this year to have a quieter holiday season. Your good friends and family will understand.
Finally, the day before your special holiday event, set your table and then put your feet up for awhile and relax, you earned it! Happy, stress-free holidays from the Excel Homes family to yours.