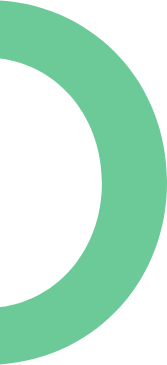 Why should you buy a home in Winter?
According to the Canadian Real Estate Association (CREA), the most popular time of year to purchase a house in spring.
"Regardless of the type of housing market in any given year, spring is the time when most people buy or sell," says Jennifer Hunt, Vice President, Research and Investor Relations at the Real Estate Investment Network (REIN) - Canada's most trusted real estate investment education, analysis, research and strategic leadership resource.
Yet, for those who wait until the winter months, they get to keep a lot more money in their pockets.
"Choosing an unpopular season like winter can save you tens of thousands of dollars on the price," adds Hunt.
The numbers tell it all:
Alberta Winter Housing Stats (Courtesy of REIN)
Based on actual CREA stats, the highest number of residential listings tend to be in May and the lowest number of residential listings tend to be in December. The same goes for sales activity – higher listings, higher sales; lower listings, lower sales.
Regardless of the type of housing market, you're buying (or selling), spring is the most popular time for housing activity.[i]
In highly active real estate markets, closing on a home during an unpopular season can save you tens of thousands of dollars.
In short, if you're a buyer, think about house-hunting outside of the spring frenzy and take advantage of price drops during winter markets. This saves you a lot of stress and money throughout the process.
Every winter starting December, average home prices in Alberta drop by 2.1 percent on a 10-yr average[ii]. For example:
Motivated sellers – winter season most likely to get "more motivated" sellers who, for one reason or another, such as a job offer, divorce or financial stress, need to sell their homes in the winter.
You can really check out the house - Alberta's weather can really put stress on the home. That gives you the perfect opportunity to evaluate the property under the worst conditions possible.
Less competition – There are fewer listings during this time of the year
Fewer buyers to compete with - because real estate wisdom says to shop spring and summer, it stands to reason there are fewer buyers during the winter months competing for homes. That means that the chances of there being multiple offers on a single property are greatly reduced.
More agent attention – Winter is generally a slow time even for active real estate markets which means during this season, real estate agents have more time to focus on your pursuit to find the right home.
Source: Data from https://albertarealtor.ca/page/provincial-report
"2.1 percent price drop may not be a huge figure if you think about it, but that might mean thousands of dollars specially in high-priced markets," says Hunt. "For example, in Calgary where the current average home price is at $460,000 (based on Zolo), buying that same property in winter could translate to $9,660 worth of savings."
Plus, you can sell that house at a higher price during the spring frenzy!
That's not all, there are several other benefits why the cold winter months is the best time to buy a house. Here are the other top 5 reasons why you should bundle up, brave the chilly conditions and visit one of Excel Homes communities.