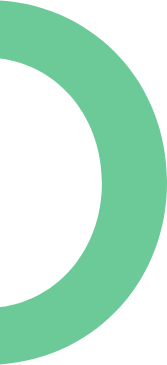 Excel Homes strongly believes in preserving natural resources for our future generations and we continuously strive to be one of the top leaders in the industry with green initiatives. As the #2 builder of registered BUILT GREEN® homes in the country, we have been a certified BGC builder since 2007 with more than 5,000 BUILT GREEN® homes under our belt. Excel Homes is committed to leaving a smaller footprint on the environment.
What is BUILT GREEN® exactly? BUILT GREEN® Canada is an industry-driven, national, non-profit organization. For builders, it is a voluntary certification program of set building standards designed to create environmentally friendly homes. Excel Homes constructs each home according to Built Green best practices, from the planning stages to construction. As the homeowner of a house certified through Built Green Canada, you will enjoy a healthier, more durable home with a lower environmental impact. We are passionate about the program and pleased to offer our customers a series of options to improve the quality and efficiency of your home.

Economic Benefits
Our homes come with a reduction in monthly operating costs and if your home qualifies as being BUILT GREEN® Gold or Platinum-certified, you'll be able to apply for a rebate. Increased home efficiency means long-term cost savings: save on water, electricity, and gas bills, while increased durability cuts on renovation costs. Homes with green certification sell for close to 10% more on average than homes without. The incentives and rebates vary between municipalities across Alberta, your electric and gas providers, as well as financial institution.
A Healthier, More Comfortable Home
This means less stress on the respiratory and immune systems, this can be extremely beneficial to those with allergies. We choose options like VOC-free paint and Heat Recovery Ventilators (HRV) that circulate air and remove allergens, contributing to improved air quality and fewer toxins in the air. Prior to possession, all of Excel's homes are given a "blower-door" test. The purpose of this test is to ensure there is significantly less air leakage than a non-BGC home. Our homes have a significant reduction of drafts, cold spots, and temperature variance from room to room because of the emphasis we put on the home's air tightness and ventilation.
A More Efficient Home
Our homes are resource efficient, reducing their environmental impact, both during the build and in the day-to-day operation of the home. Some of the options include a high-efficiency furnace and hot water system, Energy Star® rated appliances, electrical efficiencies like a smart thermostat, and low-flow toilets.
Verification of Green Features
Look for the label! Third-party certification recognizes the authenticity of the home with an EnerGuide label and a BUILT GREEN® label. These offer verification to the energy efficiency and the green features of the home.
To learn more about building a BUILT GREEN® home with Excel, please visit our website or contact the sales team of the community you're interested in.