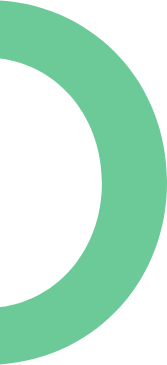 Upgrades that help to add value to your home.
Since the beginning of 2018 we have seen the introduction of the new mortgage rules as well as slight increases to interest rates. These changes have had a big impact on people in the housing market, and for many, it has meant choosing to buy a smaller home then they had originally planned on purchasing.
However, a smaller home doesn't make it any less special. Adding the right upgrades to your laned home, duplex, or townhome has the ability to take it from ordinary to extraordinary. Below we cover 10 upgrades that we feel add value to your home and will help with resale value:

1. 9' Ceilings – If you're debating on upgrading to 9' ceilings we would suggest going for it, and if you can swing it, do it on floors of your home, this includes the basement, main, and upper floors. The additional foot makes a world of a difference and will really help to make the space feel larger and more open.
2. Fireplace – Having a fireplace in your home, especially when you live in Canada is a blessing in disguise. While you may be scared away by the price tag of adding it on, it's definitely worth it. If you move in and decide the following winter you'd like one after all, adding it in can be a costly and complicated endeavour.
3. Loft (when available) – Some homes come with the option to add a loft. While it can seem pricey up front, the added space this will help to give your home is invaluable. Whether you need space for an in-law or a lounge area for the kids, a loft will never go unused. Adding it on after is nearly impossible so make sure to take the chance to add it while you have it!
4. 3 piece rough in in basement – This may be the most important of them all. Adding in a 3 piece rough in after the fact is tough to do. It'll cost you a pretty penny and be a ton of work. Even if you don't think you will ever develop the basement, it's still a great option to add on solely for resale purpose.
5. Cabinets to the ceiling – This will make a huge difference in the way your kitchen looks and it will provide a lot more storage because let's be honest – you can never have enough storage. It will also mean you don't have to waste precious time cleaning the dust that gathers on top of your cabinets.
6. Knockdown ceiling – Stipple ceiling is so 90's and you don't want to date your brand new home with your ceiling. Knockdown ceilings really help to change the look of your home and make it look much more modern and clean. Scraping and redoing the ceiling afterwards is a huge hassle, if you're considering knockdowns in your home – do it now.
7. Gas range – A gas range not only looks great in a brand new kitchen, they're also a chef's dream! Having a gas range will give your kitchen that little something extra and in reality, it doesn't actually cost that much more. Make sure to go all out and get one with the buttons on the front of the store, rather on the back against the wall.
8. Pot lights – This is such a small feature in your home, but one that truly makes such a big difference. You don't have to put them in every room in your home, but you won't regret having them in the kitchen or great room. Changing them out afterwards can be hassle as you'll have to cut the ceiling, so save yourself the extra work now.
9. Dual sinks in the ensuite – Let's be honest – having your own bathroom would be the ultimate dream, but having your own sink is a good compromise. Having space for each person to get ready makes life so much easier. This upgrade is definitely something you want to do beforehand, as adding it in later will mean reworking the plumbing and will require new cabinets and countertops as well.
10. Water line to the fridge – Having a built-in water and ice dispenser in your fridge is not only convenient, but it will also help to save you time and money. No more worrying about buying water filtration systems or having to pick up ice when you host a BBQ – everything is already there for you.
Choosing upgrades can be a very personal decision and can vary depending on the family. It's important to think long and hard about your needs now, as well as five years from now. Whether you choose to purchase a smaller home in the form of a single-family, semi-detached, or multi-family home don't be afraid to spend a little extra money to include the upgrades you want. The regret of not having them will be worse than the initial cost of adding them in.