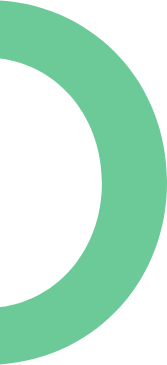 Top landscaping tips for your home.
We often speak about the importance of first impressions when meeting new people. The same holds true when it comes to your home's exterior. Curb appeal is an extension of how you want people to see your home!
Curb appeal refers to the visual appearance and attractiveness of your new home and its surroundings as seen from the street. How we create curb appeal often implies the landscaping.
Landscaping has the ability to transform your home's exterior and bring together a home's cohesive design – with a little help from Mother Nature herself. This is where the fun and creativity come in … where you roll up your sleeves, get your hands dirty and watch your hard work reap rewards. Excel Homes is here to help make your yard and garden the envy of the neighbourhood.
We spoke to Danielle Hall of Calgary's Eagle Lake Nurseries to glean some valuable landscaping tips. Whether you're planning your new home's landscaping or refreshing an old one, here are the important things to consider.
TIPS:
Planning your course of action: Location, location, location. One of the mistakes many new gardeners do is to put a shade plant in a spot that gets too much sun. It's easy to do – many of us have done that because we feel in love with a particular plant without considering the elements. So, first off assess whether your gardens receive full sun, partial shade, shade, or deep shade. Hall says there are several online resources available to help you figure out what plants or perennials will grow well in any of these 4 categories. "Your local nursery is a great resource as they have knowledgeable staff who are more than happy to help you determine what will work best, to ensure you choose the right plants for your conditions."
Zones: Choosing plants that grow and thrive in your particular climate is the very first step toward having a beautiful garden. Landscape zones refer to different areas in your yard or on your property. In Calgary and Edmonton, look for plant hardiness tags with zones 2 (really hardy plants) or 3 (pretty hardy).
- Know your soil: Again, think about the topography of your site, and your soil structure, or type if you will, when planning your landscape. The importance of soil cannot be overstated as it provides your plants with the vital nutrients, water and air that they require for healthy growth and development. Hall says it's very easy … all you have to do is squeeze the soil and see how much clay is it in and how much water it retains. If there is too much clay, water won't drain as easily. Indispensable information about soil can be found here: https://www.eaglelakenurseries.com/blog/gardening-successfully-in-difficult-areas.
- Plants: This is where the fun begins! One of the greatest joys of landscape design is selecting the plants, shrubs or perennials that will bring colour and beauty into your yard. A hint: Consider layering tall plants behind short ones to create depth or using groups of plants to define areas within the landscape. If you plan it right, you can be guaranteed something will be blooming in the garden all year round. Hall says to call or head over to your nursery or garden centre as they are more than happy to make suggestions for you. "We encourage customers to bring their Pinterest ideas and photos of their gardens."
- Maintenance: Hall's golden rule of watering is "don't oversoak, rather give your garden beds a quick soak every couple of days. Too many people over water their gardens." P.S. Watering in the early morning or at night means less water evaporates than it would on hot soil during the day.
Finally, Hall says: "If your plants aren't in the right location, it doesn't matter how much you fertilize or water, they will only limp along, they won't thrive."