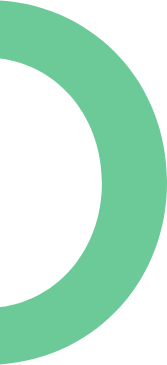 The Truth About Renting vs. Owning
As with anything in life committing to buy your first home can be thrilling, intimidating, and overwhelming. One of the main questions many first time home buyers ask themselves is "what is the advantage of owning my own home rather than renting?" For many, the benefits of owning must outweigh those of renting before they decide to invest much of their savings into a piece of property. Here are a few of the best advantages of owning your own home:
1. YOUR MONEY IS WORKING FOR YOU. With interest rates on the rise, taking advantage of them while they are still low makes being able to obtain a mortgage and purchase your first home more accessible. With many banks offering rates of 3.89% on a five year fixed rate*, being approved to make your monthly payments had become a much more attainable goal than it was when were rates were at 6% or higher. While committing to a down payment can often feel scary, in the end, it allows you to make monthly payments towards something that is yours, and not owned by someone else.
2. THE SPACE IS YOURS, and you can do what you want with it. When you are renting a property, you have to be careful with what changes you make to it. Can I paint this wall? Can I plant these bushes? When the house is yours, you have much more freedom and flexibility to do as you wish. If you decide to purchase your own home, you will have the ability to do as you please, adding your personal touches where need be. If you choose to buy a new home from Excel Homes, whether it be a pre-sale or quick possession, there really won't be much to do anyway as it will be brand new and move in ready!
3. YOU GAIN A SENSE OF COMMUNITY and pride in where you live. You feel proud of your house (and your purchase), while also taking the time to get to know your neighbours since you understand you will be there for a while. Taking pride in your home also ensures that you will want to spend time there. Perhaps you will cut back on spending in other ways just because you love your home and feel content to stay home rather than going out for dinner or drinks on a Friday night. Whether you choose to buy an older, already loved house or decide to go the route of new homeownership, you will feel a connection to where you live that may not have existed had you been renting the property.
4. THE POTENTIAL FOR INCOME PROPERTY is a huge advantage that many people often fail to recognize. Having the space to rent out your basement or even a room can mean positive income potential for you. Excel Homes offers many different housing styles that make owning an income property a reality. Whether you're looking for an in-law suite, a room to rent, or multi-generational living we are bound to have something to suit your needs! With the cost of living being as high as it has a home that can house more than one family is a huge bonus and can help ensure that everyone can live within their budget. Having a source of income property also allows you to make your mortgage payments with confidence and ease.
5. FINANCIAL STABILITY is another added perk to owning a home rather than renting. If you have a fixed rate mortgage, you always know how much you are expected to pay each month in housing costs and are less vulnerable to the market, which makes budgeting your money easier. While renting can prove beneficial while the market is soft, prices can and do skyrocket once things begin to take off, leaving you scrambling to adjust to the change. Don't be afraid to take on a mortgage just because the monthly payment is more than what you had been previously paying for rent, locking in a fixed rate allows you to secure your interest rate often for five to 10 years, providing financial stability. It is essential to keep in mind that you will have to pay for some added expenses that you don't generally have to cover while renting, i.e., homeowner's insurance, property tax. However, if you can afford these additional bills why put off making a move from renting to owning?
6. FORCED SAVINGS are not the first idea that comes to mind with homeownership, but it is a benefit. Most of us have trouble putting money away into savings, just because life is expensive. Owning a house and making the monthly mortgage payments ensures that each month a portion of those payments is paying down the loan, meaning you have more equity in your home. When you pay rent each month, it doesn't benefit you financially, in the long run, the same way homeownership does. It can be a sneaky way to force you to save your money, mainly because you have to pay to live somewhere anyway!
7. MORTGAGE FREE SOONER. While owning a home and renting a home both have their advantages, owning a home allows you to be mortgage free by the time you are 50 or younger, depending on what age you purchased your home. With most conventional mortgages being 25 years in term, paying your house off before retirement and having a lower cost of living is a massive draw for many people. If you're able to, put an additional few thousand dollars down each year on your mortgage, the savings will quickly add up and leave you mortgage-free faster. People who choose to rent never know this luxury and won't have this advantage over others when they enter their golden years. When buying a home, think long term, this will help you realize why owning your own home is such a significant investment.
8. THE POSSIBILITY OF APPRECIATION. Everyone knows that the housing market fluctuates, however; this shouldn't deter you from investing. When the market is down, it allows people the opportunity to buy low, and if and when it turns it also offers people the chance to sell high. Keep in mind that things such as location, the lot, upgrades, and the age of the home will significantly affect the resale value of your home. Buy a property you love, feel happy to come home to, and can envision living your life in and you will never feel like you have wasted your money – no matter what may happen to the market.
Buying a home is a big decision and should not be taken lightly, but with the tips above it should make you realize why it is worth taking the plunge. We all want our money to work for us and the freedom to do as please, buying a home rather than renting one can help you work towards your goals faster than you might imagine. Take advantage of low interest rates, but make sure to stay within your budget in case rates do rise in the future. Make a move now - the time is right!
To learn more visit our financing page
Rent vs Mortgage Calculator