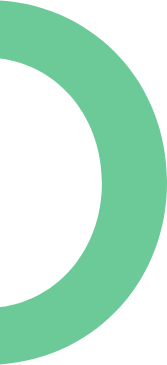 The rise of multi-generational living.
A record-breaking 2.2 million+ Canadians live in multigenerational homes – meaning three or more generations residing under the same roof. These represent the fastest-growing household type, an increase of +37.5 percent between 2001 and 2016. So, what is fuelling this ever-growing trend and what has Excel Homes done about it?
Simply put: an ageing population, housing costs and economics and future uncertainty each play a role in this "new normal."
First off, this trend is nothing new. In India and China, it has been a long-standing common practice for multi-generational families to live together.
Let's look at the picture: According to Statistics Canada, 16.9 percent of the total population is now aged 65 years or older, outnumbering the under-15 age group for the first time in Canada's history. Life expectancy at age 65is currently at a record high of 21.9 years (87 years old) for women and 19.0 years (84 years old) for men. (census 2016).
Furthermore, the stats also reveal that the number of young adults living in the parental home increased from 27 percent in 1981 to 42 percent for those aged 20–29. The 2016 Census also shows that many Canadians in their early thirties are also cohabitation with their parents: during the 15-year period since 2001, the portion of young adults aged 20–34 who were living with at least one parent increased from 31 to 35 percent, while those aged 30–34 grew from 11 to 14 percent.
These statistics reflect the growing attractiveness and value of multigenerational living situations. Likewise, the figures explain why this societal shift has changed the way developers, like Excel Homes, adapt to these changes.
Despite the compromises needed to get into this type of homeownership, Excel Homes has understood that multigenerational households have been on the rise over the last few years.
For countless young families, the need for grandparents to provide free childcare, or to split living expenses drives many of our homeowners to this form of arrangement. In some cases, co-ownership also allows homeowners to go in on a larger home than they would be able to buy individually.
For many years, Excel Homes has been offering its owners the chance to transform unfinished basements into beautiful legal suites, complete with full bathrooms and kitchens.
The developer is designing multi-generational living to suit varying lifestyle needs and pursuits, and to care for all. Excel Homes offers several different model designs, which feature in-law suites or lofts to accommodate this growing trend.
In some of its communities across Alberta, Excel Homes' legal "in-law" suites feature dual furnace and dual hot water tanks. In addition, as an option, you can choose to put in a separate entrance either at the walkout level or the side of the house - having a private entrance and small kitchenette in an in-law suite will go a long way towards making someone feel "at home" in their own space.
Excel Homes don't stop there. Another way we support multi-generational living arrangements is with an optional bedroom located on the main floor. In some cases, a half bathroom can be reconfigured as a full bathroom with a shower, as well.
Even if you don't require an in-law suite right now, it's always a good idea to have one built-in because our legal basement suites are perfect mortgage helpers.
At Excel, we understand everyone's living situations and needs differ. We want you to feel secure in knowing that as a full-service company, Excel Homes will always stay on the forefront of what our homeowners need and want.