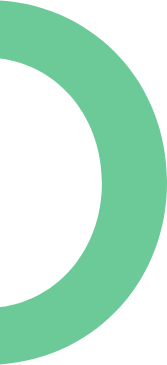 Surviving the Holiday Stress.
It's the most wonderful time of the year when our imagination tends to conjure up sipping hot cocoa around a roaring fire and visions of sugarplums dancing in our heads. For every wonderful and fun moment we love about the holiday season, there can also be fraught with stress and anxiety. This holiday season, we're presenting you with a guide on how to survive the holiday stress and make the most out of this special time of year.
For every one thing we love about the holiday season – visiting with loved ones, holiday parties, eggnog and presents – there are lots of stressors, such as preparing the turkey dinner (let alone the clean up), those obnoxious, even unpleasant relatives to deal with, get together expectations, financial burdens, travel nightmares and exhaustion.

According to a survey by the American Psychological Association, 38 percent of people say their stress level rises during the holiday season. Another survey, by Principal Financial Group, revealed that a whopping 53 percent of people feel financially burdened by holiday spending. A little over a decade ago, the Canadian Psychological Association published a paper about dealing with holiday stress that is just as relevant today as it was in 2009.
This holiday season, make it the year that you not only survive the holidays but the one in which you really reveal all that makes it that special time of the year.

How to Survive the Holiday Stress
First off, our routines stay the same — laundry still needs to be done, dinner still needs to be cooked, we still need to sleep — but on top of that, work often gets busier as end-of-the-year deadlines approach and there are, of course, extra errands to run from gift buying to grocery shopping to holiday meal preparation to putting up the decorations and Christmas tree. And parties! So many great soirees to attend.
Dealing with stress
One of the best ways to cope with stress is to give yourself permission to carve out some "me" time. Whether that's taking a soothing bubble bath, reading a book, going for a nature walk, meditation, or getting enough sleep, allow yourself to find some self-care activities in your daily routine.
Lower your expectations
We all have some kind of expectations for how the festivities and holiday season should play out. Then, when they don't go as planned, we get frustrated, even disappointed, which leads to stress. Make sure your expectations are realistic. So, if your siblings are always arguing, walk away – remove yourself from the situation temporarily. Find out what your triggers are and find coping mechanisms that work best for you. There are many websites devoted to just that.
Practice mindfulness
Mindfulness is about being present. The best part of mindfulness is you can practice it anywhere, anytime - do it while you are sitting in traffic, waiting in a line-up, in the bathroom or brushing your teeth. There are proven techniques that work to cultivate mindfulness, but you have to find what works for you. There are several apps, books, and articles extolling its virtues.
Eat well
Parties, dinners with friends and family gatherings can really play havoc with your eating patterns. Temptations abound and let's face it; it's easy to overindulge during the holidays. The good news, there are ways to eat healthily and still enjoy the festivities.
Eat close to your usual times to keep your blood sugar steady. If your meal is served later than normal, grab a healthy snack, like an apple or banana, before you head out to your dinner party.
It's not rude to ask your hostess/host if you offer to bring a healthy dish along; they probably will appreciate it.
If you have that calory-laden appetizer or Aunt Martha's famous shortbread cookies, don't beat yourself up. During the actual meal, cut back on other carbs, like potatoes and bread.
Don't skip meals to save up for a feast. It will be harder to manage your blood sugar, and you'll be really hungry and more likely to overeat.
If you occasionally splurge a little with holiday eating, it's not the end of the world; get right back to healthy eating with your next meal.
Laughter
Sounds simple right? Yet, laughter has several benefits, including helping to relieve pain, bringing greater happiness, and even increasing your immune system. A good laugh helps by reducing stress hormones, like dopamine and others. It also boosts the level of health-enhancing hormones, like endorphins.