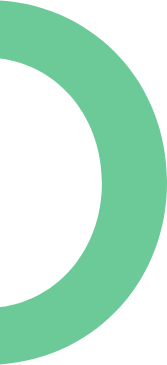 It's time for a spring refresh.
There's no better feeling than completing a deep clean of your home and with spring arriving, now is a great time to start! Here are some tips to get the inside (and outside!) of your home ready for the beautiful spring months.
ORGANIZE.

The best way to kick off your spring cleaning is to organize your belongings into three categories: keep, donate, and garbage. Decluttering your items and clothing creates more space, makes your home feel refreshed, and provides the opportunity to give gently used items and clothing to those who may need it more than we do. Go through your closets and drawers, give them a good clean, then restock the items you've chosen to keep!
DEEP CLEAN CHECKLIST.
Wash windows and window sills. For streak-free windows: mix equal parts of distilled vinegar and warm water with a microfiber cloth!
Clean wooden blinds. Using a damp cloth with some warm water and mild dishwashing liquid, this method is gentle and works well on metal and vinyl blinds
Delint your curtains. You may not know it, but curtains are unbelievable dust collectors. Take down your curtains, remove hooks, and run them through an air-fluff cycle in the dryer with a damp towel for 15 minutes (the towel will attract the dust). Rehang them immediately to avoid wrinkles!
Complete a kitchen purge. Empty the pantry, cabinets, freezer and refrigerator drawers to throw out anything that is expired, stale or unusable. Wipe down all of the surfaces with an antibacterial spray.

Dust, dust, dust. Try to reach all of the high areas and tricky nooks and crannies with your duster.
Vacuum. Go beyond your usual scope of vacuuming, targeting upholstered and leather furniture which can trap crumbs, hair, and other small items.

PATIO SEASON PREP.

Spring means patio season, and there's nothing better than enjoying your morning coffee or a glass of wine with friends on the patio. Here's a quick checklist to get your backyard looking fresh and ready for entertaining:
Pressure wash the deck. Make sure you're using a solution designed for the material of your deck to keep it looking its best.
Clean your outdoor furniture. Remove any cushion coverings and toss them in the wash, then vacuum and wash the seats to remove any dust, mildew or mold that may have accumulated over the winter.
Prep your planters. Clean out your outdoor pots and plants, and clean off any decorative garden items that have been put in storage or sat out during the winter. This is also a great time to make a plan for the flowers, veggie gardens and decorative landscaping you wish to do once the ground has thawed!

Happy Spring Cleaning!