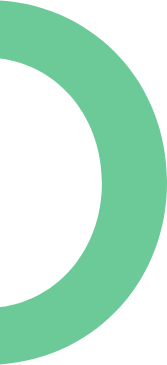 Simple Healthy Meal Ideas
Time Saving Tips
· Plan then prepare. Meal planning is truly a lifesaver for busy families. Start by brainstorming a list of your top family meals – then hit up a few of your favourite blogs and Pinterest. There are a ton of helpful planning tools out there – think chalkboard, handwritten calendar, word document and meal planning apps – so you can be as low-tech or high-tech as you like.
· Shop and Save. Buying groceries is a whole lot easier when you have a detailed list based on your monthly meal plan. Shop once or twice a month for non-perishables and meat for the freezer, and pick up fresh veggies, fruit and dairy on a weekly basis. We absolutely love the convenience of Superstore's online Click & Collect program.
Simple Meal Solutions:
· Make-Ahead Smoothies. Mornings can be hectic, so our preferred choice for the most important meal of the day is anything that can be made or prepped in advance. Done right, smoothies are nutritious and make for a super easy on-the-go breakfast. Check out How Sweet It Is for recipes and tips for prepping ingredients in advance.
· Egg 'Muffins'. If you feel that breakfast isn't complete without eggs, then whip up a batch – or two – of individual omelets. Beat six eggs, six egg whites, and a dash of salt and pepper, in a large bowl and pour into greased muffin tins. Add toppings – like cheese, green onion, peppers, nitrate-free bacon and sausage – and bake in the oven at 350F for 20-25 min. Store in the fridge, or freezer, and pop in the microwave to warm. Preparing this recipe, which can be personalized to the taste of each family member, is a great way to get the kids involved in cooking. Egg muffins can also be paired with a salad for a quick dinner or lunch.
· Overnight Oats. While not quite as portable as a smoothies or egg muffins, oatmeal is a great, fiber rich breakfast that appeals to every age group. Steel cut oats are your most nutritious option, and Costco carries Bob's Red Mill quick cooking version. Or, prepare a week's worth of overnight oats and store in your fridge. Our favourite creation is 'Winnie the Pooh' oatmeal, made with almond butter, cinnamon, banana and a touch of honey.
· Muffin Tin Meals. Lunch, snacks – and even dinner – served in a muffin tin is always a hit with kids. It's amazing how veggies and proteins are wolfed down when presented in tiny portions. It's one of our top go-to meal solutions for at home, school and on-the-road. For added fun, pick up a pack of these reusable silicone baking cups, which can also be used in a Ziplock container to separate items.
· Make-Ahead-Lunch (or Dinner!) Bowls. The adult version of a muffin tin meal is the lunch bowl. This delicious and nutritious dish can be customized to your tastes and prepared in advance. Try out a tried and true recipe, or get creative and make up your own using your favourite protein, veggies, complex carbs and healthy fats (think avocado, nuts and homemade dressings).
· Slow Cooker Soups. Loaded with veggies, a hearty bowl of soup – or chili – is the ultimate comfort food for Calgary's subzero temperatures. All you need is a little bit of prep time and your slow cooker will do the rest of the work for you. Serve with a baked potato or multigrain rolls, and your meal is complete. There are so many amazing recipes out there, so here are a few of our favourites to inspire your next meal:
o Unstuffed Cabbage Soup – enjoy as is, or top with cheese and sour cream
o Cauliflower Chowder – this soup is rich, creamy and totally satisfying
o Slow Cooker Thai Soup – you'll find this soup filled with flavour and far better than take-out
- By Mhaiiri Woodhall