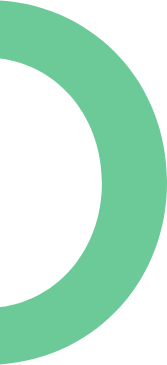 New Blooms, New Trends: Spring Home Decor Ideas for 2023
Refresh your space and embrace the new season with these spring home trends for 2023. Spring is a time of renewal and rejuvenation, and what better way to embrace the season than by refreshing your home decor? If you're wondering what the latest trends in home design are for spring 2023, here are some possible trends to consider.
1. Natural and Earthy Colours
The colours you choose for your home can have a big impact on its overall atmosphere. For spring 2023, natural and earthy colours are expected to be on-trend. Think of warm browns, greens, and yellows that can bring a calming and relaxing vibe to your space. Consider incorporating these colours through your wall paint, upholstery, and decor accessories.
Our design team at Designers Edge gives us the inside scoop on what they're seeing in the homes. How to bring the outdoors, in using natural and earthy colours.
According to our team at Designers Edge, "plants bring in a natural and fresh feeling, as well they brighten up a space through their vibrant colouring. For these reasons, we enjoy the use of plants in interiors. Not only do plants help make a statement in a room, but they can also help reduce stress and anxiety. Stone walls, natural wood tones, plant life, and impactful foliage all create an environment to facilitate healthy living. The focus on wellness and sustainability will be on top of our minds in 2023."
"Incorporating natural tones doesn't only have to be through colours, it can also be accomplished through textures and patterns such as rattan and animal print. In 2023, we will be seeing dark and moody paint colours. Saturated colour palettes that promote maximalism over minimalism are on the rise. Colours like emerald green, magenta, and deep blues can be used to create impactful feature walls in a space. We feel it is a cost-effective way to bring interest and energy to a space and is an important tool to be used when designing homes."
We've integrated natural earth tones into our Mason show home in Rangeview to create a refreshing and uplifting ambiance that's perfect for any season, really! Visit our Mason show home for some home decor inspiration on how you can incorporate natural and earthy colours into your home this spring.
2. Sustainable and Eco-Friendly Design
As the world becomes more environmentally conscious, homeowners are increasingly looking for ways to incorporate sustainable and eco-friendly materials and design elements into their homes. This trend is likely to continue into spring 2023, with more people seeking out products that are made from natural, recycled, or renewable materials. For example, you could consider using bamboo or cork flooring or opting for furniture made from reclaimed wood.
Did you know Excel Homes is partnered with Built Green® to certify the construction of energy-efficient and environmentally responsible homes? You'll get to benefit from a healthier indoor environment that reduces utility bills, requires low maintenance and conserves resources. Together with Built Green®, the result is a healthy, smart home designed for a happy family.

3. Minimalist and Decluttered Spaces
In recent years, there has been a growing trend towards minimalism and decluttering hence the saying – "less is more." This trend is likely to continue into spring 2023, with homeowners seeking out clean, uncluttered spaces that promote calm and relaxation. To achieve this look, consider paring down your possessions and opting for simple, streamlined furniture and decor pieces.
4. Indoor-Outdoor Living
With the arrival of spring, many homeowners want to take advantage of the warmer weather by bringing the outdoors inside and extending their living spaces to the outside. This trend is expected to continue into spring 2023, with more people seeking out ways to create a seamless flow between their indoor and outdoor spaces. You could consider adding plants and natural light to your home or creating an outdoor living area that can serve as an extension of your indoor space.
Luxurious and grandiose by design, the Jasper show home in Mahogany is sure to impress with its versatility and functionality. On the main floor, your lavishly upgraded kitchen opens up into the dining and great room with large windows opening to your back yard – perfect flow for indoor and outdoor spaces for entertaining and a place to gather. Visit our show home to get inspired on how you can integrate plants and optimize your natural light to create the perfect outdoor living area to expand your indoor space.
5. Mixed Metals and Textures
Mixing metals and textures is a great way to add interest and depth to your home decor. For spring 2023, this trend is expected to be popular, with homeowners looking to incorporate a variety of materials into their spaces. For example, you could consider mixing brass and copper accents or combining faux fur and velvet upholstery.
Our team at Designers Edge says, "mixing and matching materials creates visual interest in a space. Less is more when it comes to layering in a home. It does not need to be done in abundance. However, there is importance to using the right materials as this is what helps create that level of comfort and the warm feeling of home. We achieve this by using textures like a knit blanket, velvet pillows, leather sofas, and layering accessories throughout."

"Wallpaper and drapery help to create interest through pattern and texture by allowing each space to have its own personality. This is a design must-have throughout a home to create warm inviting spaces."
"Mixing metals is a trend that is here to stay. We've seen the use of more than one metal being used for several years, and 2023 will be no exception. For experts, it's easy to properly use both warm and cool tones in a space, but for homeowners, it can be tricky. An easy rule of thumb is to pick one primary metal that will be used 75% throughout the home, and then an accent metal to compliment and distribute throughout the space."
The Mason show home in Savanna does just that! The elegant components, combined with its functionality, bring this space to life, making it spacious yet stylish.

In conclusion, these are just a few possible trends to keep in mind when refreshing your home decor for spring 2023. As always, it's important to choose a style that resonates with you personally and to make your home a reflection of your own unique tastes and personality.