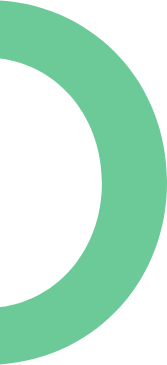 If you own one of Excel's Built Green homes, why not clean it with some au-naturale green products to keep your household sparkly and chemical free? Here are a couple of easy and affordable "green" methods for cleaning your home.
1. Do it like your Momma
This strategy turns to the basics: vinegar, lemons, baking soda, and ketchup! Vinegar will clean like many all-purpose cleaners that you can buy, and it will also deodorize. Simply mix equal parts of water and vinegar into a spray bottle, but do not use it on marble or wood because it can scratch and strip these surfaces.
Lemon is great for dissolving soap scum and it will clean and shine brass and copper. It can also act as natural bleach so make sure to try it on a hidden spot first.
Baking Soda is a good scrub to use and it is a natural deodorizer. Put a box of open baking soda in the fridge and it will absorb any unappetizing odors.
Ketchup wait a second… you can clean with ketchup? That's right you can use ketchup to remove tarnish and stains on pots and pans! Now that's an added addition you can teach your Momma.
2. Green Products
Green products are chosen based on certain criteria that make them "environmentally responsible". The criteria includes reducing our environmental footprint, being reusable or recyclable, being made up of high post-consumer recycled content, having natural and non-toxic ingredients, having little to no packaging, being sourced as locally as possible, and being ethically manufactured.
Did you know, at Excel Homes we have teamed up with Green Calgary to provide our new homeowners with a variety of environmentally friendly cleaning products that are super effective! To find out about these products, click here: Green Calgary.
Interesting Cleaning Facts:
Add ½ a cup of vinegar to the rinse cycle in place of store bought fabric softener.
Put a whole lemon through the garbage disposal so it refreshes the drain and the kitchen.
White bread can stick to things, so when you need to remove dirt from places that traditional cleaners can't go it's a great trick. Bread can also pick up shattered glass.