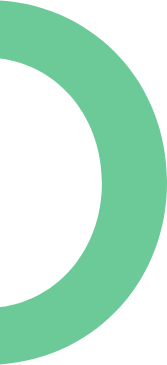 Working out - some people love it, some people loathe it. If you belong to the latter category we're here to help you! We understand that life is busy and expensive, finding the time or the funds to fit regular exercise into your already hectic schedule can be hard. No time to drive to and from the gym? No money to pay for a monthly gym membership? We hear you! Read on for fun ways to get fit for less (financially and timewise):
1. Get fit in your family room. Sounds crazy, right? But it isn't. If you have access to an open space and a TV or computer to use you can easily power through a workout video in the comfort of your own home. Many videos don't even require equipment and just ask that you use your own bodyweight. PopSugar has a great selection of videos – whether you want to do a HITT workout or half an hour of cardio-dance you're bound to find it there!
2. Utilize the great outdoors. Summer is finally here and now is the time to take your exercise regime outside! Whether this means going for a stroll with the family after dinner or squeezing in an early morning run – do what works best for you. Also, the Vitamin D will do you good, just make sure you don't forget the SPF!
3. Dedicate a room of your house to be your home gym. The space doesn't have to be huge as you truly don't need much to get in shape. A simple yoga mat, a set of dumb bells, and a kettlebell is more than enough to get you started! Scour the internet for exercises that target your "problem" areas and incorporate them into a thirty-minute routine.
4. Jump rope. Really, it's that easy! Skipping rope is cheap and effective. While we wouldn't suggest partaking in this activity in the comfort of your own home, you can always take the fun to the front or backyard, or even in the garage if you're not yet comfortable having your neighbours watch you be a fitness inspiration.
5. Dust off your bike and hit the road. Let's face it – we probably all have a bike or two laying around the garage or shed that never gets ridden, well not this year! Biking is such great exercise and can be as intense or leisurely as you would like. Get out and explore your community by pedal power, you might be amazed at what you discover. Or, make a day of it and wrangle the kids up and hit the road as a family. If there's a great restaurant nearby stop by for a bite to eat, this is a sneaky way of making exercise a little more enjoyable!
6. Join a fitness group in your neighbourhood. Many communities have groups dedicated to runners or moms looking to get back in shape post-baby. Use Facebook to search for your community group page and find out what's in your area through there. You'll probably make some new friends and also be much more motivated to work out because you know there will be people waiting on you.
Incorporating regular exercise into your life is hard, trust us, we get it. Our best advice for anyone starting out would be to just make the commitment. Not only will exercising help you look better in your skinny jeans, it will also lower your blood pressure and cholesterol. An added bonus is that it also improves our mental health - we promise your moods will be better and more stable.
Create a playlist you love, invest in some nice work-out clothes, and get yourself a good pair of running shoes that will stand test the time – you'll be more inclined to get your heart rate up when you feel good about yourself to begin with! Being fit doesn't mean spending a ton of time commuting to and from the gym or spending oodles of money every year on expensive memberships. Get creative, allow yourself to fall in love with the process, and you'll be looking forward to your next work out in no time!