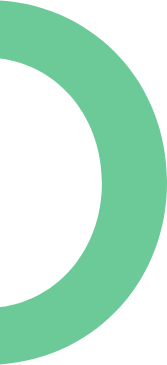 Bungalow or a Two-Storey Home?
You have decided you are ready to purchase a home. Congratulations!!
So now you might be asking yourself, bungalow or two-storey? Of course, much depends on your personal taste, as well as your present and future needs.

To help you decide, we have put together some important factors, which we hope will help you make an informed decision that will be best for you and your family.
One storey versus two storey home...Consider these dynamics:
Land size + cost.
Privacy.
Accessibility.
Natural light.
Outdoor entertainment space.
Security.
First off, a bungalow requires a much larger lot footprint in comparison to a two-storey, which allows for a larger home on a smaller, typically less expensive lot. In addition, a bungalow can be a costlier option due to a larger foundation and bigger roof, while a two-storey is less roof area to maintain. A two-storey home is also more economical when it comes to heating and cooling your home. You will save on your utility bills because, per square foot, less outdoor wall and roof area are exposed to the weather.
When it comes to privacy, a two-storey home offers much more space for some downtime. Having an upper level means you can retreat to your bedroom for some peace and solitude. If you have children, you'll appreciate the second-floor bedrooms when your kids grow into teenagers. Not so easy in a bungalow. Another side benefit? When you are higher up, you often have better views outside your upper floor windows.
While a bungalow can be easier to navigate for seniors with mobility issues, it is easy to install a stairlift in a two-storey home, which can open the second floor to someone with these accessibility needs.
In addition, many of Excel Homes models offer the opportunity for ageing in place. As Canadians live longer and the baby-boom generation ages, Excel Homes recognizes the increased need for houses that make it easy to age-in-place, therefore, many of our models offer masters on the main floor.
Even if you aren't thinking about ageing in place right now, buyers like having a flexible room that they can customize for their own use, such as a main-level bedroom with an adjacent bathroom that could function as a home office, a guest bedroom, a hobby room or even a small formal dining room depending on the buyer's choice.
Many new two-storey homes have a larger living area with nine-foot ceilings and often feature floor-to-ceiling windows or at the very least oversized windows. This allows for more natural light to flood the home. It's harder to find this kind of lighting in a bungalow.
Since a two-storey home takes up less land space for the structure, you'll have more of it for outdoor living areas. Who doesn't love a backyard party?
On a sweltering hot day, most of us have our windows open to let air circulate and cool down our home. Two-storey homes often provide a better sense of security, even if you have an alarm system. Think about it … What thief is going to put a ladder up to that open upstairs bedroom window without neighbours or someone noticing?
We hope this has given you a little food for thought. In the end, we understand that this decision is a very real and personal one that you must make with your family.