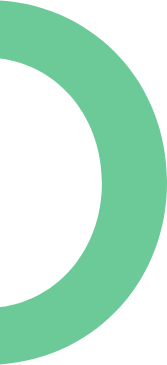 As a proud multiple award-winning developer, Excel Homes has always adhered to an unfailing commitment to excellence in everything we do. We know that building high-quality homes, designed with eco-friendly options is the right thing to do. As the No. 2 builder of registered BUILT GREEN® homes in the country, we are a certified BGC builder with more than 3,000 BUILT GREEN® homes under our belt. Best of all, we are leaving a much smaller footprint on the environment – something we take pride in within our industry.


So, what does BUILT GREEN® mean exactly?
BUILT GREEN® Canada is an industry-driven, national, non-profit organization. For builders, it is a voluntary certification program of set building standards designed to create environmentally friendly homes.
These homes typically feature no or low LOV (volatile organic compounds) paints and carpets, heat recovery ventilators for fresh air and high-efficiency features. The results are healthier, more energy efficient, cost-effective homes that last longer than a traditionally built home. Excel Homes constructs each home according to best practices; from the planning stages to construction.
More importantly, choosing to live in an environmentally conscious home means you are helping to dramatically reduce greenhouse gas emissions, and recycle construction waste which can end up in landfills throughout the building process.


Incentives & Rebates
You can save at least 10% on your utility bills annually.
That translates to savings between $300 to $500 a year. As your home operates at peak performance – energy, electrical and water efficiency – you'll enjoy a substantial decrease in your monthly operating costs, and you may be able to apply for environmental building incentives and rebates down the road.
You can potentially receive a refund of 15-25% through a CMHC rebate.

If you are applying for CMCH (Canada Mortgage and Housing Corporation) Mortgage Loan Insurance, you'll be able to apply for a rebate thanks to your BUILT GREEN® home. All you need is your BUILT GREEN® certificate to apply. Visit the CMHC Green Home Program for more information.
The incentives and rebates do vary between municipalities across Alberta, your electric and gas providers as well as financial institutions.