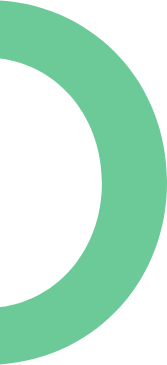 Benefits of a laned home.
Alberta's demand for laned homes is becoming more south-after and for good reason, as first-time home buyers and downsizers increasingly embrace this affordable style of home. Showcased by detached garages in the back of the home, laned homes offer the privacy of a detached home at a more affordable price.
6 Things We Love about Laned Homes
1) Choice: Excel Homes' offers a number of thoughtfully designed open concept models in several coveted neighbourhoods – all designed for young families in mind. Best of all, Excel Homes allow you to personalize your home with several upgrades - ensuring your laned home will reflect your unique personality. With urban designs and luxury finishes, Excel's Homes' the Huntley, Avery and Porter are just some of our laned homes that are marked by the peak of modern living.


2) The traditional curb appeal: Many homebuyers don't like the aesthetics of a home with an attached garage; preferring the more traditional look that the laned home provides. It is also a fact that a standalone garage can enhance the curb appeal of your home. Additionally, some people might perceive that a detached garage is a lesser product when in actuality, the quality is the same as an attached one.
3) Affordable Prices: Laned homes offer great living space for a great price point. On average, laned homes are more affordable than front garage homes. What's not to like about more privacy, improved curb appeal and better pricing?
4) Your pick of community: Excel Homes makes it easy to get into a laned home. Whether you are looking for the serenity of lakeside living, city living with all of the amenities an urbanite craves, or suburban living close to great schools, you will find your perfect laned home.
5) The beauty of separation: Another big plus? If you don't own a car, you can convert your detached garage into living space, or to store "stuff." There's no end to the common advantages of having a detached garage.
6) Safety and energy-efficient: When it comes to safety and energy efficiency, detached garages are thought to be a better choice than an attached garage. Why? Typically, attached garages can be a drain on your energy efficiency as they tend to be a significant source of indoor air pollution in the home. Because your converted garage (whether it's a studio or guest suite), is separate from the house, privacy is guaranteed.
Click to view all of our Laned Homes.