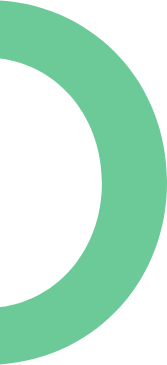 Alternative Options for a Down Payment
Saving up for a down payment can be hard, it takes time, requires a lot of sacrifice and saving, and unfortunately for some it seems like it will never happen. If you are looking to enter the housing market, but do not have the money for a down payment you might be in a tough spot.
A traditional bank will not allow you to borrow the money for your down payment if they are already providing you with the loan for your mortgage. Before you consider taking on a large amount of debt it's important to assess your current financial standing and be sure you can handle all of it.
In Canada, the minimum required down payment for a house under $500 0000 is 5% which can be a relief to some as they source out other ways in which to obtain the money to put down. Here are some alternative sources to consider:
1. Line of Credit – Unfortunately, you cannot take a line of credit out from the same bank that is financing your mortgage, which means you will have to source out another bank for this option.
2. Personal Loan – If you are in a good place financially, but you've fallen a little short on saving for a down payment this may be a great option for you.
3. Credit Card – While this is an option, it is definitely the least favourable of them all as the amount of interest you will pay on a credit card for a 5% down payment has the power to put you in debt for many years.
4. Family Members – If you have well established parents or other generous members in your family you may be able to borrow the down payment from them (the best part of all is that they probably won't charge you interest).
5. Government Assistance – Qualified buyers have the ability access government assistance which provides them with a set amount of money to either help cover their down payment or closing costs. The money homebuyers are given via the program can be considered one of three things: an interest free loan, a debt you pay off in the future, or a grant. Deciding to borrow your down payment isn't an easy decision and should not be taken lightly. Borrowing your down payment simply means you'll be taking on even more debt on top of your mortgage, which has the ability to drain you financially. It's important to pay close attention to any interest rates associated with borrowing your down payment as they can often be higher than the actual rate on your mortgage itself.
If you're stuck in a rut and feel that you'll never have the cash up front to buy a home, then borrowing your down payment is a great option as long as you feel confident in the fact that you can handle the additional debt. If this is a route you may seriously be considering, then making a firm decision early on can be extremely beneficial as this will allow you time to plan accordingly. While this option may work for some, it doesn't mean everyone who doesn't have a down payment should borrow the money. Before taking the plunge, consider all possible scenarios, how this will affect you in the future, and what is truly best for you and your family.