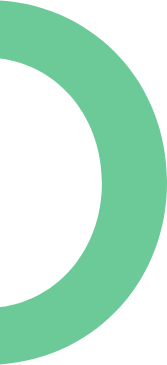 6 most-asked condo questions.
1. What is a condo?
A condo (short for condominium) is a private residence owned by an individual homeowner or family in a building or community with multiple units or townhouse condos. Although they are usually part of either a low or high-rise building, "detached condominiums" also exist.
2. What do you own?
You own a private home often referred to as a "unit." You also share ownership of the common elements and assets of the building, land and community. You can find information about your unit's boundaries in your condominium's governing documents.
3. What are the advantages of buying a pre-construction condo?
First and foremost, buying a pre-construction condo can result in significant savings, while also allowing you a much wider selection of floor plans and locations within the community. That's not all … You are getting a brand-new home, which result in less maintenance, less repairs and in return, less expenses. More importantly, you get to choose from Excel Homes fabulous collection of materials and finishings, so you can personalize your home to suit your unique style.
4. What are the benefits of buying a condo?

If you don't like shovelling snow, cutting your grass, or you travel a lot, the lock and go lifestyle of a condo is for you. That's because everything outside of your inner sanctuary is handled by your strata management company with the payment of your monthly dues. Besides costing less than a single-family home, many condo owners also like the sense of community multi-family communities offer.
5. What will you pay?
Like all the owners in your complex, you will be required to pay monthly condominium fees (also dubbed strata fees). These dues cover the upkeep and replacement of common elements. In addition, your fee will also cover the management corporation's insurance policies, utilities and services such as snow removal.
Well-run strata corporations keep a reserve fund to cover the estimated cost of future maintenance and repairs, which comes out of a portion of every owner's monthly fee.
6. What does it mean to be part of a condo community?
When you purchase a condo, you automatically become a member of a condominium corporation and with that comes certain rights and responsibilities. One of your key privileges is the right to vote at annual general meetings on matters that affect the condominium. You are also eligible to help elect the board of directors.
Learn more about our Holland Park condos here: https://www.excelhomes.ca/holland-park