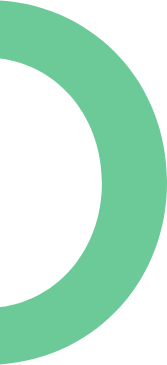 Our ongoing response to COVID-19.
Last Update: January 2nd, 2022
Dear Valued Customers,
The health and well-being of our valued customers and employees is our top priority, as we navigate the rapidly changing and evolving coronavirus (COVID-19) situation together. A state of public emergency was declared on Thursday, September 16 by Alberta Health Services. As a result, we've enhanced our precautions to ensure that everybody can stay healthy and safe in Excel Homes' public spaces.
Excel Homes has been monitoring the emerging news on COVID-19 and we are taking these extra precautions and preventative measures to ensure everyone's safety. Our commitment to your safety and the safety of our staff is our main priority. Be sure to check out our operating hours in each community for more information. We appreciate your consideration in keeping everybody healthy and safe.
WHAT WE ARE DOING:
ALL EXCEL HOMES PUBLIC SPACES:
Protective masks are mandatory in all Excel public spaces including sales centres, show homes and office spaces.
Our office space remains closed to the public.
VISITING SALES CENTRES & SHOW HOMES:
Our sales centres and show homes will remain open but with strict COVID-19 safety protocols as mentioned below.
We strongly recommend booking an appointment prior to your arrival so we can serve you better.
All visitors to our sales centres and show homes must fill out a declaration of health.
Capacity within each sales centre and show home is restricted to 10 people maximum.
Attendees must be with household members only or 2 close contacts at the most.
The use of masks and physical distancing of 2 metres is mandatory between staff and clients within the sales centres and show homes.
Show homes are being cleaned daily, disinfecting all high contact surfaces with Health Canada approved products.
Our show homes are a hands-free zone.
We are asking those who have recently traveled outside of the country or are feeling unwell to stay home. We welcome you to book an appointment online with our sales team or view our models through 360 virtual tours and videos.
VIRTUAL TOURS:
Given the circumstances of COVID-19, it may still be your preference to view our show homes virtually. We encourage our future homeowners to utilize our virtual tours on our Show Homes page to browse our show homes online.

GET IN TOUCH TODAY:
For more information or to schedule an appointment with our sales team, visit the Community page of your choice and contact them virtually using the "Community Contact" dropdown at the top of the page.