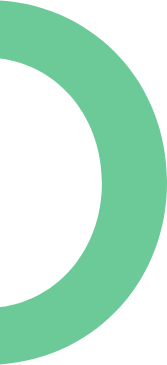 Keswick Landing in Edmonton
In Keswick Landing, Mother Nature is truly at your doorstep. Perfect for families, this pedestrian and bicycle-friendly community boasts a central pond and features a mix of contemporary and timeless architectural styles. With easy access to the River Valley walking trails and future plans for two parks, a K-9 public school, church and commercial centre, Kewsick Landing offers the best of both rural and urban living. Just a 15-minute drive to hundreds of shops, restaurants and services, near golf courses and the Terwillegar Rec Centre.
For any inquiries about the community of Arbours Of Keswick, please contact the Community Contact down below.
COVID-19
We're Following These Precautions to Stay Safe & Healthy!
Open by appointment only; call ahead and be pre-screened
Limited capacity of 4 people at a time max
Show homes are cleaned & disinfected daily
Call us and contact us online
See our updates to stay informed!
Homes available in Keswick Landing
Front Garage
Quick Possessions
Show Homes
Product Menu
Collingwood
2235 SQ FT | 4 Bed | 2.5 Bath
from the High $400s
Fleetwood
2136 SQ FT | 3 Bed | 2.5 Bath
from the High $400s
Hillside
1641 SQ FT | 3 Bed | 2.5 Bath
from the Mid $400s
Jensen
1579 SQ FT | 3 Bed | 2.5 Bath
from the Mid $400s
Melrose
1999 SQ FT | 3 Bed | 2.5 Bath
from the High $400s
Southport
1980 SQ FT | 3 Bed | 2.5 Bath
from the High $400s
Stanley
1870 SQ FT | 3 Bed | 2.5 Bath
from the High $400s
Webster
1814 SQ FT | 3 Bed | 2.5 Bath
from the High $400s
Hillside
2010 Kroetsch Cres SW
1647 SQ FT | 3 Bed | 2.5 Bath
$469,900
QUICK POSSESSION
Fleetwood
2658 SQ FT | 4 Bed | 3.5 Bath
SHOW HOME
Note - COVID-19 Precautions
Mon - Wed - By Appt. Only
Thur - Fri - Closed
Sat - Sun - By Appt. Only
Holidays - By Appt. Only
Download Maps
Phase 1 + 2
Community Map
Amenities