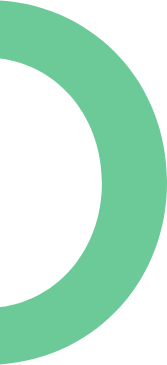 Your simplest way home for 35 years.
Excel Homes is proud to announce its 35th anniversary in 2023 with a year-long celebration for our Alberta industry partners, most importantly, our customers.
Building a new home is exciting and rewarding. At Excel Homes, we make that journey easy by providing guidance and communication with every step of the way. We have spent 35 years refining and simplifying our process, so you get the home you want in the time you want, while getting top value for your dollar.
For over three and a half decades, Excel Homes has been a leader in the Alberta new home building industry. Since we first began in 1988, Excel has built over 14,000 homes in over 80 communities and we have earned over 75 awards for design and industry excellence.
"We want to extend a heartfelt thank you to everyone that has helped us achieve this milestone. It has been an interesting few years in the home building sector. Still, we feel like we are positioned well coming out of the pandemic and ready to serve many more Alberta families for years to come," says Sean Nolan, President and CEO, of Excel Homes and the APEX Group of Companies.
To mark the major milestone, Excel is planning several initiatives throughout the year to celebrate:
New anniversary models will be released throughout 2023, giving customers an opportunity to own a special commemorative home
New show homes will be unveiled, as well as new communities across Alberta
New specifications and interior selections will be released, giving new homeowners more choices to suit their lifestyle
Special anniversary pricing and bonuses, plus a big Anniversary Sale!
Customer appreciation events, including rotating block parties at several communities throughout the summer
A year full of giveaways, swag, and so much more!
Excel Homes will also be partnering with a number of local charity partners throughout 2023 to give back to the communities that have been an important part of our success. Those include, but are not limited to:
These initiatives will support an integrated marketing campaign that will run in Calgary, Edmonton and surrounding areas, focused on the simplicity that Excel brings to the new home buying experience.
"Excel Homes strives to make buying a home simple, easier and more enjoyable. With our website available in over 10 languages, online floorplan tools, pre-selected designer-curated selections, and a move-in concierge service, it's never been easier to buy a new home. Plus, every home is certified Built Green®, and we've got your legal fees covered too when you use our legal partner," says Kristina Plank, Marketing Manager, Excel Homes.
At Excel Homes, we do more than build homes; we build communities where families can grow and thrive together. We are grateful to be a part of the Alberta community and look forward to sharing many more memories and moments together.
Simplifying your journey home for 35 years.