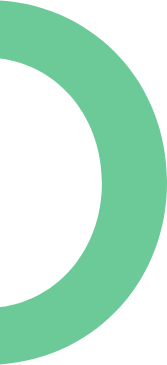 We Take Pride in Taking Care of Our Customers
Excel Homes Customer Care Program
Creating a seamless home buying experience for our customers is an integral part of Excel's business. As such we have a Customer Care team dedicated to guiding homeowners through Excel's new home construction and possession process.
Post-Purchase Information Session
Every homeowner is invited to attend one of Excel's purchase to possession information sessions after buying an Excel Home. Led by the Customer Care team, the presentation provides valuable information on the building process, the various pre-possession meetings and appointments that homeowners will have to attend, as well as what happens after they've taken possession and moved into their new home.
35-Days Prior to Possession
Our Customer Care team conducts a comprehensive quality control inspection of every home we build. Within 35 days of possession a member of our care team tours the house, room by room, with a detailed checklist to determine if the home is move-in ready. Once the home has passed our inspection, homeowners are provided with a possession package outlining Excel's new home warranty details, a homeowner orientation date and two pre-scheduled warranty appointments for four and 11 months post possession.
Possession Day
Homeowners are given a full orientation of their new home on the day of possession. Our Customer Care team reviews all aspects of the house, including how to use the appliances, change the furnace filter, program the thermostat, locate the water shut of valve and check the humidistat. Any minor touch ups that are noted on possession day will be addressed within a five-day period. Homeowners are also given a Customer Care contact for ongoing support and general inquires, as well as a 24-hour Emergency Hotline for any urgent matters.
Comprehensive One-Year Builder Warranty
Excel provides all new homeowners with a one-year builder warranty. Four months after possession, a Warranty Specialist will meet with homeowners to address any issues or concerns. A second review of the home will take place at 11-months post possession. Excel's Warranty Specialist also manages all of the trades and follows-up with homeowners to ensure that they're satisfied and happy with the outcome.