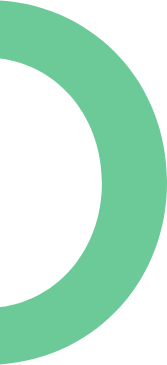 Simplify Your Move With Virtuo
Once exclusive to five-star hotels and luxury retailers, concierge-style service is now available to all of our Excel Homes' buyers. As one of Calgary's premier builders, we are always looking for ways to heighten our clients' new home experience – making their moves as seamless and stress free as possible.
That's why we are proud to introduce our partnership with Virtuo, a Calgary-based company, to offer Excel Homes buyers complementary concierge services to simplify your move!
How does Virtuo work?

Once you've purchased your Excel home and completed the Home Selection Process, your Virtuo New Home Concierge partner will reach out to you to find out exactly what services you need. Whether it's assistance with internet hook-up, electronics installation, transferring utilities, or insurance planning, our concierge is there for you!


Excel Homes concierge program offers three tiers of services:
Home Setup
Move and Relocation
Domestic


Home Setup
Virtuo will take care of the following:
Orchestrating the countless steps that follow the purchase of a property, by offering homebuyers a human-led concierge service through their app
Handling all of the logistical details, whether you're looking for the best rate on a rental truck or entrusting the entire move to a moving company
Simplifying your life by coordinating complimentary services such as setting up appointments for your cable, internet setup and transfer, and utility hookups.
Optional services (for a fee): professional organizers, handyman services, furniture assembly, TV mounting, and more!


Move and Relocation Services
As you approach your upcoming move into your new Excel home, you will have plenty of tasks to complete! Virtuo can make your move less taxing, more organized and more efficient. How you ask? They can offer information about the best packing supplies and competitive moving estimates. They also can assist in managing the moving process so that it's done right.
For a fee, they can access portable storage, dumpster and junk removal, even hire someone to collect your empty moving boxes from your home. If you don't like packing, they provide packing assistance too!


Domestic Services
Okay, you're now all moved into your beautiful Excel home. Perhaps you moved from a different city and you want to hire a cleaning service but don't know where to start looking? Or, the idea of mowing your lawn or shovelling snow after a long workday makes you groan? Not to worry. Virtuo has done the legwork for you through researching and compiling a trusted network of service providers to get the job done right.
Through their mobile app, you can access the best, top-rated handyman services, window or furnace cleaners, snow and lawn services, and house cleaners...just to name a few! Virtuo can customize a program that will fit into your lifestyle (and budget!) whenever you may need a helping hand.
Having a little extra help around your house allows you to spend more quality time with your loved ones or enjoying your favourite activities in life. At Excel Homes we are happy to help however we can, which is why we knew partnering with Virtuo was something our homebuyers were going to love!