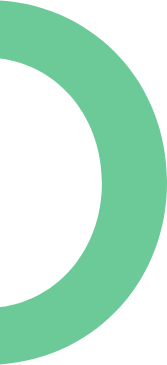 Top 9 home-prep tips for Winter 2019.
The air is crisp, the days are getting shorter and Alberta's weather is getting colder. November is all about getting your home prepared for the winter months ahead. Although it might feel like a chore, you will benefit by taking the time to winterize your home by saving a lot of time, energy and money in the long run.
Here's Our Checklist
1) Clean your gutters: It is so important to make sure all that debris is gone before winter arrives. If your gutters are filled with leaves, the rain can't drain out properly. When this happens, your gutters will overflow and the water can cause untold water damage to walls, soffits, fascia, siding, basements, and even your foundation.
2) Shut off outdoor faucets: Disconnect your outdoor water faucets. Then, bring in all of your garden hoses, because a connected hose can also make your outdoor faucet more susceptible to frozen pipes. This only takes a few minutes but can save you a lot of heartaches, because if your pipes freeze, they can crack, discharging gallons of water into your home.
3) Seal up drafty doors and windows: with self-adhesive foam insulation and easy-to-apply weather stripping. Plug cracks along window panes, baseboards, walls and vents with caulk or silicone sealant. Another fast fix to keep heat inside: install heavy curtains and keep them closed at night. Bonus? With a little DIY, you can keep your home cozy while reducing heat loss by up to 10 percent.
4) Invest in a humidifier: It's important to remember that everything will dry out due to a lack of humidity in the air. This tip is more of a personal health issue. By closing everything up and keeping the heat in, your home gets very dry and so does your skin, which can cause several health problems, like dried out sinuses and crack lips.
5) Check that your smoke alarms are in working order and invest in a Carbon Monoxide Detector: As the first cold snap approaches, Albertans are cranking up the heat and with that comes an increase in Carbo Monoxide (CO) – which is a colourless, odourless gas that can cause severe sickness or death if inhaled in large concentration. In homes, CO is mostly produced by fireplaces, portable generators, gas heaters and ovens. If you have any of these in your home, get yourself a CO detector.
6) Clean or replace the air filter in your furnace: You can greatly improve your air quality inside your home by ensuring your air filter is clean. A dirty and clogged filter can run the risk of circulating dirt and allergens throughout your home. Some experts suggest replacing your air filter every 3 months, others say 6 months if you've purchased a higher-end pleated filter.
7) Your lawn, garden and decks need some prepping too: Trim overgrown branches back from the house and electrical wires to prevent iced-over or wind-swept branches from causing property damage or a power problem. If required, aerate the lawn, reseed, and apply a winterizing fertilizer to promote healthy growth come spring. You might also want to dig up seasonal flower bulbs and store them in a bag or box in a cool, dry place for spring replanting.
8) Ensure your outdoor lighting is working properly: Good lighting will reduce the chance of accidents on icy walkways at night. While you are at it, inspect handrails and stairs to make sure they are well secured.
9) Protect yourself from falling: Another way to avoid slips and falls is to make sure you have a good supply of ice melt or sand on hand for steps, walkways, and the driveway.