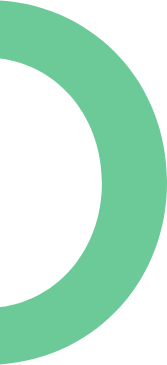 Top 4 reasons to call Symons Gate home.
Realtors will tell you - A great neighbourhood sells a home. Even more than that, it helps your home hold value and makes it easy to sell when you decide to move on. With all the pressure and excitement of home shopping, how can you know if a neighbourhood is truly great?
We would like to introduce Excel Homes to the master-planned community of Symons Gate by Brookfield; our homes, amenities, and why we think it just might be the right neighbourhood for you and your family.
1) Lifestyle
Picture yourself living in a community surrounded by an expansive network of walking and cycling trails, rolling hills and where the best of urban amenities awaits you.
At the gateway to exceptional living, Symons Gate, in Calgary's northwest, can be found. An incredible neighbourhood to live in, one that offers a combination of urban sophistication and idyllic green spaces. Sought-after by young and young at heart alike, this unique enclave is surrounded by Mother Nature's best.
This vibrant northwest Calgary community is quickly becoming known as one of the most exciting regions in the city, and for good reasons.
Symons Gate is perfectly positioned to take advantage of everything it has to offer, including a growing range of amenities within walking distance to your stunning new home.
2) Your Stunning Choice of Homes
Now you are wondering, OK, we are sold on the fabulous location, but what about Excel Homes' collection of distinctive homes for sale? If you are looking for a perfect home for you and your family, you'll find one at Symons Gate.
We are featuring an exciting selection of three original architectural styles to choose from – View Front Garage Options – all of which were inspired by the region's prairie roots. These contemporary open concept homes range from 1,575 to 2,569 square feet of fresh and exciting design, spacious layouts and clean lines.
You can choose from a curated selection of three and four-bedroom residences with several options to customize your home to suit your unique personality.
Excel is also showcasing its timeless Front Garage Zero Lot Line Homes.
3) Amenities
It's a friendly, engaged little pocket that provides diverse urban amenities and outstanding connectivity in the centre of a neighbourhood with an exciting blend of amenities, from schools to shopping, as well as prairie fields and golf-course fairways.
Symons Gate is that and so much more. It is a burgeoning neighbourhood; home to the northwest's only farmers' market, Ranch Farmers' Market and the Symons Roadhouse restaurant, run by a well-known local chef.
We believe that our homes place you in the centre of a neighbourhood with an exciting blend of amenities! But, don't just listen to us … come and discover for yourself what awaits you at Symons Gate.
4) Invest in Your Future

Studies suggest that living in a master-planned community might help protect property values because they offer the lifestyle and protections desired by homebuyers across generations want, so they are in demand.
At a community like Symons Gate, you can run into neighbours as your children run and play at Curious Park, which offers a wonderful playground area with picnic tables. You can see friends and neighbours while exploring the four-acre environmental reserve that will connect to a wet pond and Nose Hill Creek. Or, meet up at planned events the Homeowners Association puts on - here are many opportunities for spontaneous fun.
Want to learn more? Register today at Symons Gate Show Homes.