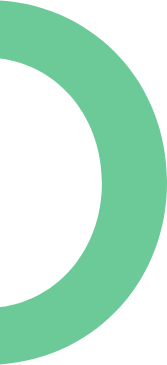 Tips for decorating this holiday season.
It's no doubt that we are all in need of a little extra holiday cheer this year and what better way to celebrate the season than by decorating your home in the most festive way. For us, all five of your senses must be fulfilled: sight, sound, smell, touch and taste!
What You See is What You Get
There are several classic staples that you expect to see during the holiday season, whether they are brand new or passed down from your family, these items will bring out the best of the season.
We recommended incorporating both the old and the new to make for a festive experience. Repurpose stockings with new sparkle and glitter, shine up an old Menorah, or create an entirely new experience by bringing the outdoors inside! Pine cones, Poinsettia flowers and wreaths are a great way to add vibrancy to any home this holiday season.
Sing it Loud & Sing it Proud
"The best way to spread Christmas cheer is singing loud for all to hear" – Buddy the Elf.
Singing brings people together but we understand that not everyone has an award-winning voice, so play your tunes extra loud this holiday season to spread the joy and cheer! Plus music has an uncanny way of bringing us together and creating the perfect ambiance for your festivities.
It's Beginning to Smell A Lot Like the Holidays
Imagine, as the crisp winter air rushing into your home it is greeted by the scent of a wood-burning fire, pine trees, gingerbread or any of the other smells that spark the joy of old holiday memories. Our sense of smell is one of the most powerful senses because it can transport you to memories from your past and can help imprint new memories as well!
We recommend candles, incents or some good old fashion DIY scents. Light that fire, bring in that pine tree and bake those cookies to get the authentic scent that you are looking for.
Hands-On Crafts For the Kids
Candy canes have always had a special place in the winter season, and they are also the perfect canvas for all your creative dreams! They can turn into a snowman, reindeer, or just a decorative (and edible) gift.
All you need is a glue stick and some crafting supplies…then the possibilities are endless. This is an easy craft for kids and a great way for them to personalize small gifts to give to friends, family members, teachers or anyone else special in their lives.
The Fastest Way to the Heart is Through the Stomach
Food is at the centre of many family traditions. Recipes are passed down from grandparents, parents and you can pass them on as well! The winter holidays are also a time for trying new things, as the year comes to an end new traditions can emerge.

We always want to see what you're cooking up in your new kitchens so please tag us in your holiday photos by using our hashtag #myexceljourneyhome