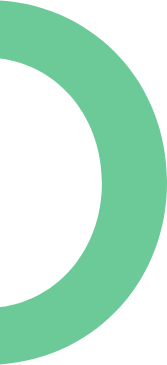 Thanksgiving: Tips to elevate your table set to impress.
After two years of living through a pandemic, this Thanksgiving seems to hold even more meaning than ever before.
Whether you're hosting a dinner party for four or twenty of your closest family and friends, you'll want to make sure your table looks just as good as your food, including everything from the tablecloth to your centrepiece.
The question is how? The art of the tablescape is, well, exactly that: an art.
Once again, Excel Homes went to Alexandra Dobrica, Designer's Edge interior designer, to share her holiday table setting ideas so they can inspire yours.
LAYERING
Working up from your tablecloth to your linens, to placing the plates and glassware, your perfect Thanksgiving table is about creating that story through layers that makes all the difference. Then, work with a theme and colour adding textures as you go, but always staying true to your chosen palette.
"Layering your Thanksgiving table using the colour palette that you picked out for the rest of your home creates a cohesiveness throughout," says Dobrica.
Let's start with the linens because they are great to layer while creating a really good base for your tablescape to build on. Think: a neutral tablecloth with colourful napkins, or a linen tablecloth with jute placemats for extra texture.

"Runners also add a soft element to the table and create depth when layered with greenery, candles and tableware," says Dobrica. "Some fun ones to look for can vary from a rich green velvet to a natural linen."
FALL ITEMS
As always, Mother Nature offers inexpensive ways to decorate your Thanksgiving dinner table using fall floral, pumpkins, fruits, and plants. Along with that, you can also use berries, fall leaves, thanksgiving tree, candles, flowers, and even more.
"For a sophisticated fresh look, stick to dried florals in seasonal colours, bowls of apples in addition to pumpkins and pine cones … anything that has a rich culinary tone will look stunning on your table," says Dobrica.


HOLIDAY CANDLES
Not only that, candles ooze tons of ambience and set the mood for any occasion. Dobrica likes to tier several candles of varying sizes to provide a nice soft glow while showcasing a beautifully dramatic look. She recommends placing tapered candles in little clusters of two or three along the table.
Pine cones, berries, and candles … what can be prettier! These are three items that can help you craft a Thanksgiving candle centerpiece that will wow your guests. All you need is a long serving plate to place these items on. It's best to get one with a flat bottom so the candles stay standing. Place a few votive candles in a line on the plate and fill in the rest of the space with pine cones and dried berries. The result is a festive centerpiece fit for any style.
CENTERPIECES & HEIRLOOMS
They don't have to cost a lot. Again, it's about infusing Mother Nature onto your table. "Creating the perfect centerpiece for the Thanksgiving table doesn't have to be complicated. Gather the family and go pick dried flowers and branches, throw them in a pitcher or vases of different shapes and sizes.," Dobrica states. "Just remember to have fun with it!"

Another creative and memorable way to add the wow factor to your table is by dusting off those heirlooms, that might be hidden away in a cabinet or the garage because those treasured curios add lots of interest to your table.
"Adding family heirlooms to the Thanksgiving table is a unique and personal touch that brings meaning to the Thanksgiving table and conjures memories of things one is thankful for, which is essentially what Thanksgiving is all about," says Dobrica.
Gathering together and breaking bread with family and friends over Thanksgiving dinner is such a special occasion. Imagine how special your guests will feel if they spot their name on a personalized place card. Along with adding another layer of visual appeal, place cards make it a breeze for guests to find their seats.
Happy Thanksgiving to you and yours.