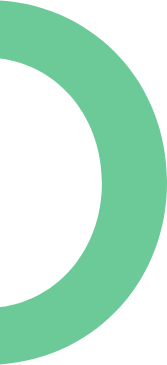 Spooktacular Halloween Decor
In just a couple of weeks you'll have crowds of tiny trick-or-treaters knocking on your door in search of sweets. Of course All Hallow's Eve isn't just for kids. In fact we think that this fabulously frightening holiday is the perfect excuse to show off your beautiful new home and put your picture perfect Pinterest skills to practice.
To help get you started here is a little inspiration for creepy but chic, goulash yet glitzy, and utterly spooktacular Halloween décor.
No muss, no fuss pretty pumpkins. Halloween's favourite squash is getting a makeover. We love easy, no-carve pumpkins. Head to a craft store – like Michaels! – and pick up paint, stickers, glitter, stencils and any other superbly spooky art supplies. This is a great one for the kids to help with, as with no knives involved it's 1% safe. When picking your pumpkins, go for various shapes and sizes. And for instant glam, throw a few white pumpkins into the mix. Add some LED candles to complete the display.
Source- A diamond in the stuff
Light it up. Yes we know that fairy lights are typically reserved for Christmas. But if you're going to go to all the trouble of purchasing and installing outdoor lights then why not make them dual (or multi!!) purpose. Show some of other the holidays a little love with programmable LED lights. Or, stick with white and add a little Halloween magic like orange hanging lanterns.
Source - Free People Blog
Wickedly creative wreaths. In our opinion wreaths should be a year round statement piece hanging on your front door. And there are a lot of swoon worthy spooky options out there. Whether you splurge on a Williams-Sonoma Halloween Crow Wreath or create a to die for DIY – we promise it will do wonders for your curb appeal.
Source - Tatertots & Jello
Home is where the hearth is on Halloween night. Create a spectacularly spooky focal point in your great room by decorating your hearth. Whether you prefer monochromatic or bright and bold, be sure to include pieces of varying height – like matte black candlesticks – and fabric/material. For a little inspiration check out these stunningly scary masterpieces.
Source - Style Estate
I love your accents. After your focal pieces are in place have a little fun with accent pieces. Whimsical throw pillows, painted pumpkins, candles, indoor wreaths and vases. But remember that when it comes to spooky, a little goes a long way. So make Martha Stewart proud and keep it tastefully terrifying.
Source- Grandinroad
From all of the witches, goblins and ghosts at Excel – we wish you a very happy Halloween!