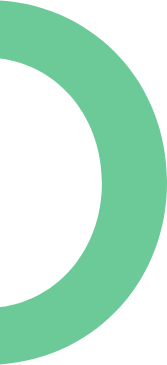 The holiday season brings excitement, the opportunity to slow down, and quality time to spend with your friends, family and loved ones. But for some, this can be a very hectic time of year causing many of us to turn... well, a little Grinch-y. We're here to provide some ideas on how to keep your spirits light and get the most out of this holiday season!


Do Less.

That's right, we're kicking this off by telling you to do less during one of the busiest times of the year. One of the first things many of us do to prepare for the holidays is decorate, but as we prepare for the holidays we suggest keeping things simple. Although it is satisfying to make your home look like it's straight out of a holiday magazine, many of the people you will be spending time with aren't concerned whether your home is Instagram-ready or not. Make an effort to take care of yourself during this time by simplifying your decorating, asking friends and family to bring their favourite appetizer or dessert or lend a hand with clean up if you are the one to host. Creating a few shortcuts for yourself will give you more time to catch up with loved ones, whom we haven't been able to see over the last while!



Streamline Traditions

You are in control of how you spend your time and what holiday traditions you continue! If these long-held traditions only cause you stress, let them go. Instead of taking 476 photos for the holiday cards in an attempt to get one where all the kids are smiling, a simple phone call can do the trick to show your love and appreciation for others. Another way to ease your stress could be through purchasing store-bought appetizers, sides, or desserts to save time and an entire afternoon in the kitchen.


Practicing Gratitude
Sounds easy right? It is! By practicing gratitude a couple of times a day, we are reminded of all the things we have to be grateful for. First thing in the morning, over your lunch hour, or when you finally get to sit down after a long day are all great times to think about what we have to be thankful for. Some of the ways you can express gratitude are through journaling, telling someone how much you appreciate them, or giving back to others. Doing these things can create a sense of positivity, and remind ourselves that things aren't always as bad as they may seem.



Exercise
Taking the time to invest in yourself, such as going for a walk or getting a workout in, are great ways to help reset during your day and take some stress off your shoulders. We all know that exercise is good for both our physical and mental health, but it really can be a time to give back to yourself and help promote your wellbeing throughout the holidays.


Finally...
Remember not to sweat the small stuff. When it comes down to it, the holidays are a time meant for spending time with the ones you love, taking a break, and getting to enjoy one too many cookies.
From the Excel Homes family to yours, we wish you a merry and stress-free holiday season!