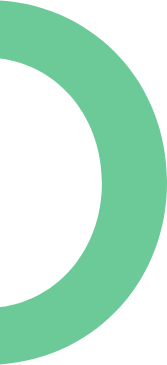 Silver Spruce – A place to call home.
Silver Spruce is a community like no other. An incredible neighbourhood to live in, one that offers a combination of urban sophistication and idyllic green spaces. Sought-after by young and young at heart alike, this unique enclave is surrounded by Mother Nature's best.
Picture yourself living in a community surrounded by an expansive network of walking and cycling trails, nine parks, rolling hills and where the best of urban amenities awaits you. This vibrant southwest Calgary community is quickly becoming known as one of the most exciting regions in the city, and for good reasons.
"Silver Spruce is a residential neighbourhood that reflects the existing character of Silverado by creating a sense of community, while being well-connected to green spaces within close walking distance" says Michelle Wilken, Development Coordinator, Apex. "In Silver Spruce, we have incorporated 10 kilometres of pathways in place within the community, added in two new parks and beautiful landscaping ... we are confident all future residents will love."
At the gateway to exceptional living, Silver Spruce is unique in that it is a new community within Silverado, an existing and well-established community, offering the best of both worlds. Once built out, Silver Spruce will have approximately 369 homes across 16.8 hectares (41.4 acres).
Now you are wondering, OK, we are sold on the fabulous location, but what about Excel Homes' collection of distinctive homes for sale? If you are looking for a perfect home for you and your family, you'll find one at Silver Spruce.
Excel Homes introduces its collection of seven architectural styles and designs of front-drive garage homes starting in the high $600's. You can choose from a curated selection of three and four-bedroom residences, with several options to customize your home to suit your unique personality. These family-size residences start at 1,775 square feet and up to 2,274 square feet of functional and thoughtfully curated spaces.
To commemorate our 35th anniversary of building homes throughout Alberta's most coveted neighbourhoods, at Silver Spruce, we are unveiling our newest model – the Bennett, a 2,045 square foot front-drive single-family home with three bedrooms and two-and-a-half baths.
Inspired by the timeless charm of Silver Spruce, each Excel home has a stylish and contemporary exterior perfectly suited to the picturesque character. Contemporary interiors shine with open-concept floorplans that create a flow throughout the house and large windows that fill every room with bright natural light.
View the Bennett model today. Contact our Sales Team for more information on lots, prices, and features.
Excel Homes: A name homeowners have trusted for more than 35 years:
As a multiple (75 awards and counting) award-winning and renowned Alberta home builder for 35 years, we at Excel Homes offer exceptional architecture, high-quality workmanship and impeccable customer service.
Amenities at Silverado:
It's a friendly, engaged community that provides diverse urban amenities and outstanding connectivity in the centre of a neighbourhood, from schools to shopping, as well as prairie fields and golf-course fairways.
Silver Spruce is that and so much more. Within the burgeoning Silverado neighbourhood, it will be home to a Playschool, Kindergarten, Elementary to Junior High schools, fitness centre and yoga studio, Veterinary Hospital and a shopping centre with Groceries, Banks, Pharmacy, Restaurants, and so much more for your convenience!
That's not all. Silver Spruce puts you within easy access to major transportation routes such as Macleod Trail and Stoney Trail; you can meet up with friends and neighbours while exploring all that SW Calgary and its spectacular mountains offer.
Just outside Silverado, you'll discover some amazing amenities such as:
Calgary's Farmer's Market
Lloyd Park Disc Golf Course
Heritage Pointe Golf Club
Launchpad Heritage Pointe
Fish Creek Provincial Park
Bragg Creek
We believe that our homes place you in the centre of a neighbourhood with an exciting blend of amenities! But don't just listen to us … come and discover for yourself what awaits you at Silver Spruce.
Want to learn more? Register today at www.excelhomes.ca/communities/calgary/silver-spruce.