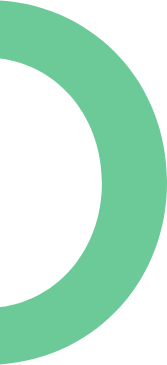 Spring is finally here! We talked to our favourite interior designers at Designer's Edge for some inspiration on how to refresh your patio for any occasion! Whether you're looking for some simple additions or an entirely new outdoor living space - we've got you covered!


PATIO FURNITURE & STORAGE
Looking to upgrade your patio furniture? This year is all about functional, yet flexible seating! All-weather materials such as wicker, cast aluminum, and wood can cater to any style, whether you're looking for a classic vintage look or a modern vibe. These materials can withstand any weather that Alberta may throw at us (hello snow in July!), but are also durable and can last for many years to come. Modular furniture is a great way to incorporate some flexibility into your patio layout, and can comfortably accommodate any number of guests!
Outdoor storage can be easily implemented through shelving or cabinetry which allows for easy access to glassware, blankets and other decorative items. A cabinet can be used for storage while also doubling as a serving station for outdoor dinner parties or happy hour! If you want to take it to the next level, a kitchenette can really elevate your space by providing storage and functionality.


DECOR
Add a splash of colour with the addition of potted plants, which could consist of oversized deck planters or decorative hanging baskets! If you're looking for a functional centrepiece, fire tables are a great way to create a cozy ambiance with minimal upkeep and work. Another simple way to accessorize your patio is through decorative throw pillows, area rugs, and side tables to complement your furniture and seating.


FINISHING TOUCHES

Simplicity is key when refreshing your outdoor living space! Adding string cafe lights around the door, partition or pergola (if you have one) is a great way to create an intimate setting without breaking the bank. Placing lanterns with real, or LED candles can also add some extra light while providing a decorative spin. Throw blankets and table cloths can be paired with your furniture or used as an accent piece to set the stage for a dinner party or a casual get-together. Some popular colours for this summer are blush, terra cotta, golden yellow, and earthy tones.
Transforming your patio for summer can be achieved with any budget or timeline! We hope you have a fantastic season out in the backyard with friends, family, and loved ones.