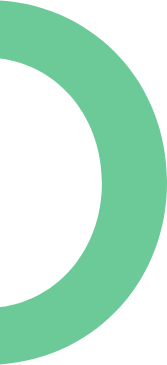 Outdoor activities for the whole family.
Let's face it! The last few months' stay at home orders due to the coronavirus (COVID-19) have had many of us suffering from severe cabin fever. But now that the warm summer months are upon us, Excel Homes knows you want to get out and enjoy the sunshine while still self-distancing. We've compiled a list of fun activities that we are sure you and your family will enjoy. So, grab your sunscreen and get out there.
Picnics in the park
Going for a picnic is an excellent time to embrace nature and breathe in the fresh air. It is also a great opportunity to bond with friends, family and loved ones. Fill a picnic basket with everyone's favourite foods and drinks. Then, find that perfect spot in a park and don't forget to bring a blanket or, if you are lucky, you might snag a picnic table.
Play some outdoor games
After your picnic, it is time to play some outdoor games. You can throw a Frisbee, play a fun, competitive game of Bocce, croquet or any other ball game where everybody can join in. Young and old will LOVE water balloons and water gunfights.
Photo by Aaron Burden

Backyard camping
With a boost of warmth, overnight temperatures remaining above freezing, pitch your tent, make some smores' and enjoy the great outdoors at home.
Scavenger hunt
The great thing about outdoor scavenger hunts for kids is you don't require much at all and will keep everyone happily busy for a while. They're easy, inexpensive, and all you need is a creative list. Here are some ideas: find rocks, leaves, a feather, yellow house, bird, squirrel, something round. You are only limited by your imagination.
Sidewalk chalk
Fun for kids of all ages … that means you too mom and dad! Use chalk to make art or to mark up a game of four-square or hopscotch. In these trying times, messages of hope and thanks will go a long way to spread positivity.
Grow a garden
This is a fun hobby for your kids to get involved in and they will love the rewards … it might also make your fussy eaters start to love vegetables because they've grown and tended for them themselves. Kids can start with easy plants like herbs and colourful peppers.
Jump rope
Parents, who don't remember jump rope? We all know that kids have a ton of energy. They can let some of it out with the jump rope. Make it a family thing and learn some double Dutch!
Take your board games outside
Does your family love to play board games? Well then, why not take them outdoors? If you have preschoolers or teens, there's sure to be a board game they will like, including family classics, such as Monopoly, Scrabble or more hands-on games like Operation, Jenga or Twister. Don't forget LEGO! You and your children can spend hours creating amazing projects with LEGO.
Cardboard box = hours of fun
Grab those empty boxes collecting dust on your garage or if you don't have any, go get some from your local grocery or liquor store. They can colour, draw and build a car, fort or anything else their minds can think of.
Go around your neighbourhood
Whether the family prefers to walk or bike around your neighbourhood, the fresh air will do everyone good and you can still keep a safe distance between your family and others.
Stock up on colouring books and stickers
Head to your favourite $ or toy store and buy lots of different colouring books, crayons, felts and stickers. This is a great activity for everyone in the family – and you can take it outside.