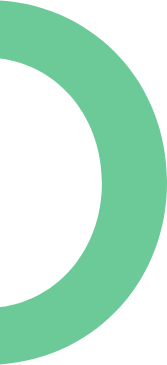 Navigating the path to your journey home.
Buying a new home can be intimidating, so we have broken down the key milestones (from purchase to possession) to ensure you feel confident in your decision along the way.
Step 1: Determine your budget and timeline.
We offer many different types of homes to fit the many needs of our customers. You can purchase a quick-possession home and move-in almost immediately into a new home that has been pre-designed with finishes and upgrades. Or you can choose from a number of our laned, duplex, and front-drive garage models. Our expert sales team is here to assist you in selecting the right home to meet your timeline, and most importantly, your budget!
During this time, our team will also aid you in discovering your mortgage qualification readiness. You should have consulted with a mortgage specialist and be aware of what your pre-approved mortgage is. This pre-approval will help you to have a better understanding of how much you should budget to spend on your new home.
Step 2: Select your home, lot and finishes.
If you have decided to build a new home, rather than move into a quick possession or show home, you now get to choose your home model, lot and finishes! Your sales representative will help ensure you are selecting the best home and lot to meet your needs.
Step into our on-site Design Centre! Here you will be presented with a detailed list of all our features and finishes, along with samples of your home selections. To help simplify your home buying journey, we have assembled several designer-curated selection packages to help you along the way. Feel free to mix and match between finishes, or pick a package that fits best with your style.
Step 3: Secure your home and commence construction.
After your downpayment is secured, your new home is just steps away from becoming a reality. Depending on if you have purchased a move-in ready home or a new build, you will meet with our team a couple more times.
You will have a few scheduled walk-throughs where you will be able to tour your home as it is under construction. As well, you'll receive updates from our customer care and construction team along the way.
Step 4: Legal Representation
The province of Alberta requires that a third-party representative be present to complete your new home sale. Excel Homes and Boyce Law, our trusted legal partner, have joined forces to reduce the fees associated with this third-party legal representation. For all of our homeowners purchasing in the Calgary and surrounding area, Excel Homes will cover the closing fees for your new home.
Step 5: Prepping for Your New Home Possession.
Your move-in date is so close but there are a few more things we need to sort out before you can take possession of your new home. As you get closer to taking those keys, you'll need to start planning the big move. Excel Homes has partnered with Virtuo to ensure your move is seamless and simple with its Smooth Move program. Virtuo will help get your moving-boxes and vehicles in order, as well as transfer utilities and other home set-up services.
As you prepare to move-in you'll have the opportunity to meet with our warranty and customer care team as they walk you through your new home and discuss key maintenance steps (ex: how and when to change your furnace filters). You'll learn all about your warranty coverage and how the Alberta New Home Warranty program works for you!
Step 6: Welcome Home!
Now comes the fun part…take your keys and walk into your new Excel home! It's time to add your personalized decorative touches, start making memories, and truly turn this house into a home.
Interested in starting your journey to new homeownership with Excel Homes? Contact the area manager in your community of interest and get started today.