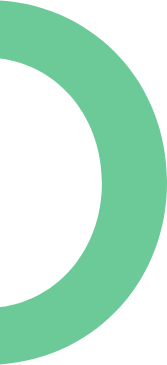 How to choose the right community for you.
When you first decide to move or purchase your first home, location is typically top of mind – even before choosing the type of home you want. Because the neighbourhood you choose will greatly affect your quality of life and that of your family, Excel Homes has put together a few key considerations.
1) Is the community safe? This might not be top of mind when looking into choosing the right community, when in fact, investigating a prospective neighbourhood's safety should be one of the first things you do before purchasing and committing to a new home. Check with the local neighbourhood associations, ask residents in the area or check with the local police.
2) Research neighbourhood schools: For families with school-age children entering or in the school system, this will likely be one of your top priorities. Maybe you want your children to go into the French Immersion system, or maybe you want a private school education for your children. In addition, school zoning can be very specific in some areas, with no opportunity for cross-boundary. You also want to make sure your new neighbourhood offers a school system that has positive reviews. Ask around or visit local schools to get a sense of whether your children will thrive in the specific school environment.
3) Is your work commute a factor: None of us like to be stuck in traffic congestion, let alone having to deal with long daily commutes? Long drives can make your days drag on and more importantly, it means less time with family. If you want to significantly decrease your time spent commuting, look for neighbourhoods that are only a short ride from your office.

4) How important is living close to family and friends? If living close to family and friends is absolutely crucial to you, consider the driving distance to visit your parents or your best friend's home. Especially for those who have parents, friends, or in-laws who help to babysit, you will want to find an enclave that still allows you the benefits of having loved ones nearby.
5) What conveniences are important to you: Do you want the ability to walk to your local coffee shop or to the nearby library? Maybe you like to go to the gym or be able to pick up a jug of milk if you've run out …. OR, if you have young, active children, you will want to seek out areas that offer things like community recreation centres, family-friendly events, and parks. If living in an area that allows you to walk to nearby shops is essential to you, consider that it may also mean more traffic and more noise. Or perhaps you don't mind driving short distances to local conveniences for the peace and tranquillity of a more rural neighbourhood? Meanwhile, living further out of the city closer to the countryside will be quieter but also less convenient. You might want to make a list of which communities have the amenities that matter to you most.
6) What about pets? If you have a beloved pet who needs lots of exercise, you will probably need a large backyard. If a run or a long walk with your four-legged friend is part of your daily routine, local trails and off-leash parks are probably high on your list.
7) Let's talk money: In some neighbourhoods, property taxes can be extremely expensive, which can limit your home-purchasing options. If you aren't sure of the tax rate within the community you're considering, you can call the assessor's office and ask them. In Calgary, visit https://www.calgary.ca/PDA/Assessment/Pages/Property-Assessment.aspx. In Edmonton, check out https://www.edmonton.ca/residential_neighbourhoods/property-taxes.aspx. OR, you can always ask an Excel Homes sales associate.
Choosing a new community and a new home is an exciting opportunity. If you need help researching a neighbourhood, Excel Homes sales teams are more than happy to help!