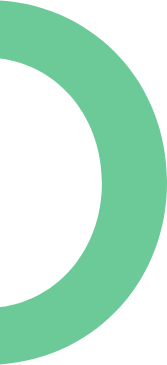 How to build your personalized home office.
With the recent shift towards remote or flexible work, we want to provide you with a few tips on how to make your home office the ideal work environment for you. We worked with our design team at Designers Edge to understand what makes for the perfect at-home office!
Location, Location, Location!

By far the most important thing to consider when designing a home office is the location of your new workspace. There are a few key factors to consider when selecting a home office space:
Keep your work and home life separate: You want to be far enough away from the action of the house so you can focus on the work at hand, but also you need to be able to leave work behind. When you leave your home office space you should feel like you are leaving work and entering into a new headspace at home.
Sunlight is your friend: Nature light is so important to keeping your workspace bright and productive. "You will be working in this space for long periods of time, it needs to feel good and natural light plays such an important role" says Amber Desilets, Design Consultant.
Know your electrical needs: Make sure your setup is in an area that can meet your electrical needs. Having access to enough outlets for printers, monitors, and other electronics that need power.
Find Your Comfort Zone
It's important to have the right tools when working from home, this includes your furniture set up. Desilets advises that "a good chair and proper desk are key to working more comfortably and productively".
If you know you will be working from home, consider purchasing a dedicated work chair and desk.
As well, ergonomic health often suffers when we work from home which is why we also recommend investing in a proper keyboard, mouse, and monitor setup.
These investments will not only help you feel more comfortable in your new home office but will also have your neck and shoulders will thank you down the road!


Make It Your Own
Make your office your own by customizing and personalizing it to you. Amber lists a few ways in which Designers Edge adds additional flair to a home office:
Pictures: family, friends or even stock photos of places you'd like to visit! Photography can remind you of who you are working for or transport you to an entirely new space.
Plants: bring the outdoors inside. Real (or fake) plants can be a great addition to any space especially your new home office.
Other Décor: travel pieces, books, candles, etc. add to the ambience you are trying to create in your workspace. Get creative and have fun with it!
For more ideas and concepts, from our team at Designers Edge, feel free to read their home office blog at: http://blog.designersedge.ca/?p=96