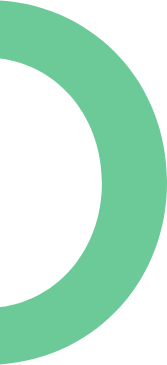 Get home hopping with Easter décor.
Even though we are experiencing unprecedented times in the world, we at Excel Homes think Easter is the perfect excuse to celebrate spring in all that pastel and floral glory. Whether you're throwing an Easter party for two or planning a family gathering, we went to Designers Edge interior designer Ashley Dolph for some great, inexpensive Easter decorating ideas to cheer up your home, while promising to uplift everyone's spirits!
"When most people think Easter, they think tulips, Easter eggs, chocolate and bunnies," says Ashley. "I want homeowners to think a little outside the box."
Ashley offers fresh, easy ideas that won't cost much but will add the Wow factor into your home.
"Be bold, be brave and, more importantly, be authentically you," notes Ashley. "Your house should be an expression of your personality. Have fun, your décor should never feel like a chore, but rather a chance to discover new ways to add interest into your home … and it doesn't have to break the bank."
Here are her top chic and affordable designs - And the best part of all? They're both cheap, and easy to do:
Fresh fruit: This is so simple yet impactful. Add a pop of whimsy into your décor with fruit! Yes, citrus fruit. Grab a handful of limes, lemons and/or oranges, which can be used whole or sliced, and add them in your favourite bowl, vintage basket or wherever your ingenuity takes you. Ashley likes to fill a cherished basket. She adds a napkin for extra texture and colour. You can also opt for flowers on top of the fruit bowl.
Candles:By far her favourite DIY project. Go to the thrift store or visit your grandma and ask her for some of her antique teacups and saucers – no matchy, matchy. If you really want to be creative, make your own candles, which Ashley explains are super simple. (Check out Instagram, Pinterest or the Web). Aesthetically speaking, sprinkle some colourful beads, a handful of lavender, baby breaths or Epson salts (which will melt into the wax) on top of the candle for an extra festive look!
Fresh Flowers:You can NEVER go wrong with flowers, especially with all of the fabulous spring blooms. Vibrant and fragrant flowers provide colour and liveness to any décor. A clear vase with lots of greenery and different size flowers – what's not stylish about that?
Dried Flowers:Oddly popular. Today's dried flowers aren't your grandma's! Incorporate pinks, yellows and neutrals. Best of all, you can put away your dried flowers for the next season, so you are being eco-friendly at the same time. Ashley loves using mason jars, painting them a robin blue, and filling them with her favourite dried flowers and grasses, like roses, poppy seed heads and hydrangeas.
Table Setting:The key to arranging a festive Easter table is being imaginative! Ashley adheres to the idea of a thoughtful assortment of vintage and contemporary dishware, fused with accents like fabulous floral displays and delicate name card holders to impress your guests. Take your table to the next level while bestowing upon your guests an egg-stra surprise – be it with an eclectic, unique mix of patterns, shapes and hues. Or keep it simple by fashioning a gorgeous spring tablescape with a vase wrapped in a colourful ribbon or burlap, and bursting with white tulips. Or go egg-centric and add baby's breath or fragrant florals to a wicker basket. Bonus tip: One of Ashley's favourite online and brick and mortar stores is Anthropologie.