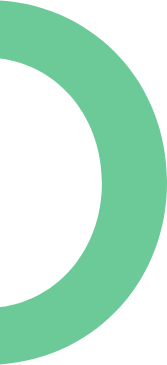 "Taking the stress out of the home buying process"
Many first-time buyers are so excited about finding that perfect home - one that comes with everything on their wish list - that they often don't consider all of the elements that must go hand-in-hand to ensure the overall process is successful. After all, this is often the most expensive purchase we make.
You might also be thinking, isn't it just getting a realtor and choosing a house from the many houses on sale? Then, going to the bank to secure a mortgage? There is more to the home buying process than that.
But first things first, ratios: There are a couple of terms you need to understand if you've never bought a house on your own before, because any lender will take the Gross Debt Service and Total Debt Service ratios into account when considering whether to approve your mortgage or not.

Gross Debt Service Ratio: This takes into account mortgage principal + interest + taxes + interest divided by your household annual income. This quotient should NOT exceed 32 per cent of your gross household monthly income.
Total Debt Service Ratio: This ratio tallies up housing expenses + credit card interest + car payments + loan expenses and divides it by your annual income. This one should NOT exceed 40 percent of your gross household monthly income.
Here's a step-by-step guide to help you navigate your home buying process with confidence

What can you afford: Do you know how much house you can afford? As a general rule of thumb, you should be looking at home prices that are two to three times your annual income. Typically, when it comes to mortgage payments, they should not exceed 28 per cent of your monthly gross income—but if you have other costs, such as private school tuition, it might be wise to lower this percentage even more
Get pre-approved: By far, this is one of the most important first steps in the home-buying process. Unless you've talked with a lender and you've been pre-approved for a loan, you don't really know how much of a home you can afford.
Choose your mortgage: Once you've figured out what you can comfortably afford, decide which mortgage is right for you! There is no one size fits all … There are many mortgage types (The two most common are fixed and variable rate mortgages), terms, and options, and some of them can be combined to fit your needs. You can discuss all options with a mortgage professional to find a product that's right for you and your existing financial situation.
Fun part – find your dream home: Look for homes in your price range and in areas you would like to live in. Check out the neighbourhood, talk to residents, find out about the amenities close by, such as schools, shopping, activities, the proximity to work and other places you frequent, and determine if you enjoy the area. As for the actual house, must-haves might include the number of bedrooms and bathrooms. Explore all of it and take your time.
Sign the contract and own your new Excel Home: It's one of the most exciting times in the process. It is when you sign on the dotted line and you are the proud owner of a newly built home.
Move In To Your Perfect Home: Now it's time for you to put your personality into the home. Curated colour palettes and finishes options will create your new dream home. Speaking of new construction homes, you can check out some of ours at https://www.excelhomes.ca/new-homes.