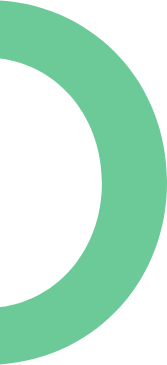 Halloween décor: Tricks and treats.
This year Halloween might be a little bit different but that doesn't mean your decorations need to be any less impressive. There are many ways to make your home the most haunting house on the street, from classic designs to repurposing household items, we have all the tips and tricks for you.
Classic 'Must-Haves': Pumpkins, Candles and Wreaths
Pumpkins are a classic Halloween staple that has been spooking for centuries. Ashley, an interior designer at Designers Edge, believes that "These are a classic staple to have in your home and in your front entry. Whether it's bare, painted, or carved, you can make them look unique and fit the overall style of your home". Creating these Halloween crafts are a great way to get the whole family involved. Whether you are carving or painting your pumpkin, this is something all ages can enjoy.
To add an aura of haunting to your home, bring in some aromatic scents and mood lighting with different types of candles. Long steam, wood-wick, or decorative candles can recreate any room by a simple flick of the wick. Bundle them together or place them around the room to create a haunting mood (just ensure you have a fire extinguisher close by!). As well, scented candles are a great way to can remind you of fond memories and ensure your home smells of fall, says Ashley.
Wreaths are great for any holiday season and Halloween is no exception. This is where you can let your creativity flow! From fall leaves and pinecones to fake spiders and bones, you have the opportunity to make this wreath your own. A few of the following examples were pulled from Pinterest with the hopes of inspiring you and your family:
Stand Out from the Crowd: Thrifting and Repurposing
There is no such thing as too much when it comes to decorating for the holidays. "Go big or go home," says our team at Designers Edge. "Add lots of textiles, lighting and accessories! You'll have a great design overall with all of these included". Try adding banners, bats and Halloween basics to your entryway to create a haunted theme. This doesn't mean you need to blow all your money, we suggest repurposing and reusing old items to ensure your home is a crowd favourite.
Our trusted design team suggests searching Thrift Stores for hidden gems that you can repurpose or leave on its own. Forgot Halloween decorations, dolls missing their limbs, jars you can fill with mini pumpkins, or old picture frames that can hold homemade spider webs…the possibilities are endless.
Repurposing items from your home can be a great way to save on decorating costs, any household item can become spooky with the addition of some fake spiderweb, moss, skeleton bones, etc. For example, try taking old bottles and filling them with sticks, fake spider web and rubber spiders. Also, your outdoor planters just need a little moss and some pumpkins to bring the Halloween spirit to life, says Ashley.
Hopefully, you found these tricks and treats helpful! Tag us in your home Halloween pictures and share your tips with us on our Facebook or Instagram page.