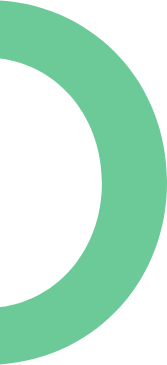 Giving Thanks, Feasting with Family
Perfect Porches. Add a little curb appeal to your home with a festive fall display. Think simple yet chic – like a painted pumpkin topiary, autumn baskets, festive mason jars, a rustic wreath and an autumn inspired mat at the door.
A Thankful Tree. Sharing what we're thankful for plays an important role at most family feasts. Create a simple, yet whimsical tree for your guests to give thanks. At the end of the evening you'll have a lovely reminder of the sentiments that were shared. With the right materials, your tree of thanks can also be a beautiful addition to your front porch.
Glamour, Glitz & Gourds. Gather décor pieces of various sizes, colours and materials to create a stylish and memorable table setting. We adore Thistlewood Farms' ingenious wrapping paper table cloth and doormat wall art, as well as House of Jade's handmade glitter leaves, which can be made into a garland, or sprinkled atop the table.
Say It With Soap. While we love the rich colours of an autumn inspired bouquet, there are other ways to give thanks. These simple DIY pumpkin spice handmade soaps are a thoughtful gift that every host/hostess will be delighted with. Fragrant and functional – what more could you want for?
Turkey Time. Wow your guests with a free range, or an organic heirloom turkey this year. On October 8th, Calgary's own Winter's Turkeys will be selling fresh birds – as well as breasts, thighs and smoked turkeys – at the farm between 9-11am and at the Hillhurst Sunnyside Community Association (inner city NW) from 2-4pm. Better yet – they've got plenty of birds, so pre-ordering isn't necessary!
Full Meal Deal. If you're too busy to cook – or would rather enjoy the party and avoid all of the clean-up – then look no further than the Westin Calgary's Holiday Turkey Takeout. You'll get a choice of a 15 or 22 lb free-range whole turkey (cooked to perfection) and all the trimmings. Giving thanks will be easy after dining on oven-roasted farm potatoes, brioche stuffing, sage pan gravy and pumpkin sour cream pie with caramel walnut topping.
- by Mhairri Woodhall
Main image credit: Wine Country Accents