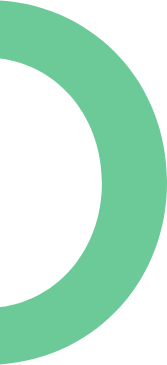 Fabulous Fall décor and finishes.
The summer is winding down and with the new season comes cooler weather, trees devoid of their leaves, fall pumpkins and a vibrant colour palette. Fall is also a time to sip on a good, old-fashioned pumpkin spice latte, while dressed in one of our special cozy sweaters, curled up in our favourite chair with a good read!
It is also the change of season that spurs us on to transform our surroundings. Maybe it's the crisp, cool weather or the basic instinct to prepare for winter hibernation. Whatever the reason, it's the perfect time to pull inspiration from nature into our homes.
If you've been on the hunt for timeless, elegant nature-inspired autumn decor but can't seem to find what you want, Excel Homes' Designers Edge interior designer Alexandra Dobrica has some fabulous modern fall home decor ideas for you.
COLOURS OF FALL
Deep, rich shades of crimson, subtle hints of gold, eggplant, pumpkin, dark blues, copper and amber are the colours of fall and should be your guide to decorating. Use a subdued fabric colour and finish canvas to showcase your seasonal palette.
"This fall season is about green, not teal but a rich, deep green … we are seeing it everywhere, from countertops to decor accessories, lamp shades, candles to curtains and accent chairs," says Dobrica. "Green has been a big trend because those earthy, warm greens remain consistently popular."
It is that autumn shift to earth tones and moody colours that create a cozy, comfortable look and feel to the home. Classic neutrals are like timeless French manicures! Think browns, beiges, and grays as great choices for walls, although whites can also create a striking backdrop for rich, earthy colours.
If you don't want to make a big colour change for the fall, like painting the walls, incorporate a few earth-tone pieces in varying shades. Add throw pillows, decorative accessories, artwork, and secondary upholstered pieces to inject those rich fall colours into your rooms.
FALL BEDROOM INSPIRATION
Give your sleeping sanctuary a cozy update with these simple fall bedroom decor ideas. One of the easiest ways to add the season to your bedroom, is to change your duvet cover and throw pillows.
Those beautiful earthy shades call forth images of autumn forest landscapes. Complement the look with shams and pillowcases in a matching hue. "Your whole home will look more luxe and flow better if you have a cohesive colour palette from room to room," explains Dobrica. "When choosing your colour palette, choose no more than three to four tones that work well together, such as green with a neutral brown, beige and off-white."
For accent pieces, candles and dried flowers on the nightstand are a fall dream come true. Imagine tucked beneath the sheets of your bed on those chilly evenings with a spooky page-turner in a bedroom that speaks to your unique personality this fall!
TEXTURE AND WOOD TONES
When thinking texture, opt for cozy and comfortable textiles that will help the room maintain its comfy vibe - think heavier fabrics such as velvet or knits. Adding cozy throw pillows and knit blankets to the surrounding space creates depth and a punch of visual appeal. Another way to accomplish this is to layer chunky fabrics with smoother finishes – linens and cottons. Again, this is easily accomplished with the likes of rugs, throws and pillows.
ADD GREENERY
Many studies have shown the health benefits of surrounding yourself with flowers and plants. Whether it's a bunch of dried flowers, branches, pussy willow or Pampas grass, incorporating house plants and flowers into your home also makes it even more inviting.
"Finally, it's all about having fun and playing around with autumn tones … it's really all about trial and error to discover what really works for you and your home," says Dobrica.