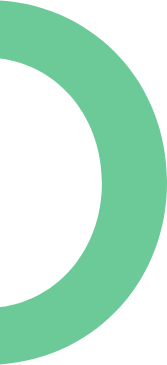 Exploring Your Community: Baby & Me
Barre Stars. The Daily Method, in southwest Calgary, offers a unique line-up of barre focused exercise classes that promise to strengthen, tone and lengthen muscles, and increase flexibility. Monthly memberships are available, or classes can be purchased individually and in packages of 10. Childcare is offered for Daily's 9:45 am class and is just $6 per kiddo, or $10 for two! If you're looking to try a class with your little one, check out Barre Body Studio's special Mommy & Me classes.
Yogi Babes. Reduce stress, and increase focus, flexibility and mindfulness with yoga. Attend a yoga, spin or fitness class at Heavens Elevated Fitness, and your kiddos can play their hearts out in the onsite, toy-filled, child minding area (Monday through Friday, between the hours of 8:45 am – 1:15 pm). You'll also find that many of greater Calgary's yoga studios offer Baby & Me classes. Excel's very own Purchasing Manager, Dominque Renaud, loves taking her little guy to Breathe Hot Yoga.
Family Fitness. Quite a few of Calgary's larger community centres and gyms – like the YMCA & World Health – have onsite childcare facilities. Jenn Clark, our intrepid Sales Coach, and her son Evan like JUMP at Beacon Hill's Goodlife Fitness. The cost is just $5 for drop-in care, or you can pay $14.99 bi-weekly for unlimited access. Check out FamilyFun Calgary for their roundup family friendly gyms in Calgary.
Mama (&Daddy) Massage. A restorative spa with registered massage therapists and childcare? Yes, such a magical place does exist. Mama Massage, in southwest Calgary, will soothe your weary muscles and care for your children. Treatments include deep tissue, prenatal, hot stone and couples' massages, as well as acupuncture, reflexology and reiki. After your treatment, enjoy a few moments to yourself in the spa's relaxation lounge. The best part? Mama Massage's prices are in line with traditional massage therapy clinics ($95 for a one-hour treatment), and childcare is just $8 per kid.